A Facebook group is becoming more and more crucial for building a community around the brand. People joining the group are ones you are interested in and they are interested in you in return. You both have a lot to gain from that connection. So, here at TemplateMonster, we've decided to create an official Facebook group for our authors and are glad to present it to you.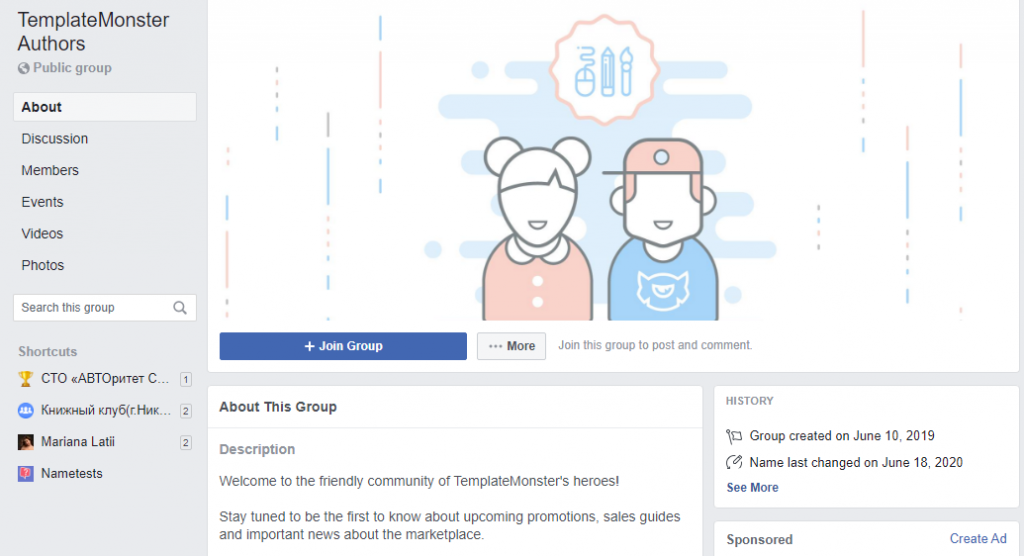 It is home to TM authors and review teams. We've created this group to share all the necessary information with our authors. Here, you will find out:
How the marketplace works.
What the latest updates are.
What products we expect you to submit above all others.
What promos and contests you can expect and when etc.
If you still have no idea of how this group can help you, just take a quick look at the most popular topics we cover in posts. They include community, guides of all kinds, presentation templates, marketing, promotion tips, design, trends, and much more.
So, you are heartily welcome to our friendly community of TemplateMonster heroes. Here, you can connect with other authors and join the conversation on Facebook, as well as staying updated on all important news about the marketplace.