WordPress is undoubtedly the most popular category in the TemplateMonster digital marketplace. A growing number of authors join in and release their impressive WordPress themes and plugins that we can safely recommend to you. Today, we are going to share an interview with one more TemplateMonster author who joined the marketplace not so long ago but has already won our hearts with his impressive WordPress products. Let us introduce the ThimPress team and their CEO Brian Porter.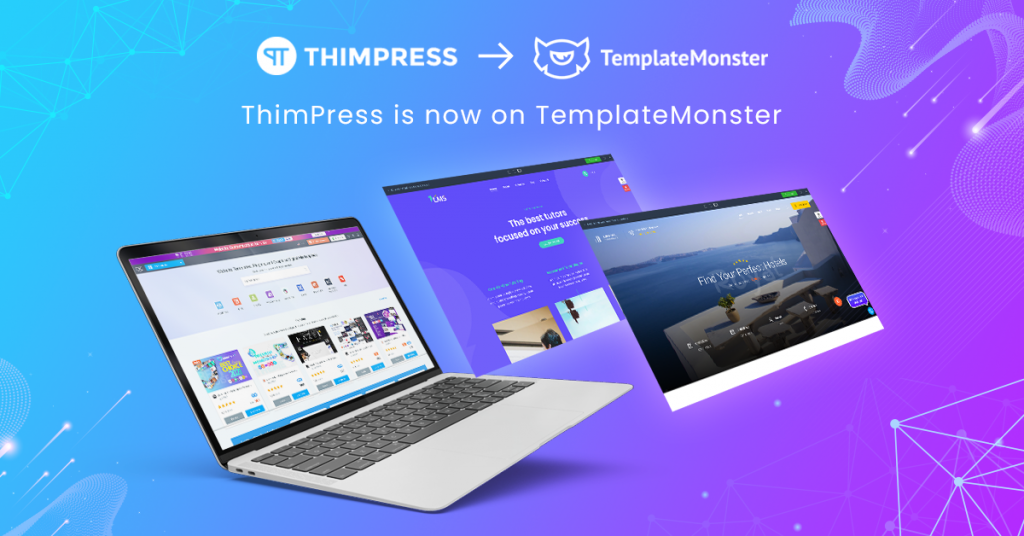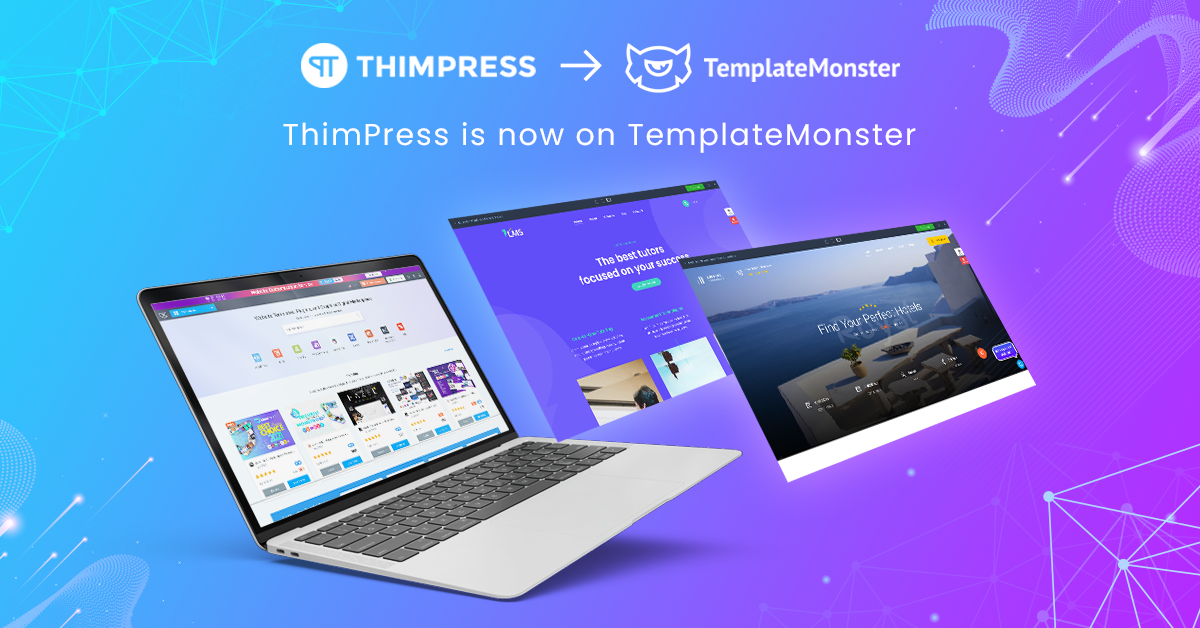 Interview with ThimPress CEO
Could you please introduce yourself to our readers? Where are you from?
Hello, I am Brian Porter (CEO) at ThimPress. We come from Hanoi, the capital of Vietnam, a place with ancient beauty and friendly people. At ThimPress, we have the best WordPress Themes and we also provide Time-Saving WordPress Plugins to the community. We know how to make the WordPress system run better. We do not only focus on high-quality products but also have a high-qualified Support Team. 
How did you start your career?
Starting from 2012, we were passionate about creating uniquely beautiful and easy-to-use website products that ease the lives of millions of people. It is our way of life. We desire to deliver the greatest products and make a difference. 
What features are common for all of your products? How can we distinguish them from others?
Our mission is that the product we created must be easy to use for anybody regardless of the level of computer literacy. Every little detail must be taken care of swiftly so the customers don't have to worry about anything upon using our products. Only deliver the greatest product and the customers will follow. We focus heavily on providing Education Technology solutions but we also spend a large resource on pioneering new technologies like NodeJS, React and Python, etc.
Do you work alone or with a team?
ThimPress is now a company, we have about 50 employees with 4 teams: Front-end, Back-end, Support, and Marketing. With a big effort, we built this company from only 3 developers at the beginning. We do not want to stop, we are working so hard to create more and more high-quality products.  
How did you choose your career? Do you like being a designer/developer?
I graduated as a developer but I also have a passion for UI/UX design. I started to build my own WordPress theme and share it for free with people around. Surprisingly, people sent me donations and they asked me for more requirements. That was the reason for me to build a team. We decided to publish our products to the WordPress community around the World and received a lot of positive feedback. That is a big motivation for us to keep creating and growing up, till now we have published more than 30 WordPress themes and plugins.
What is your favorite and least favorite part of your work?
My favorite part of this work is the creativity. I always have to think about how I can make something new, something better, and something different. Also, I am happy when customers give me positive feedback which makes me never feel bored of this work. 
For now, I have not found my least favorite of this work yet. I have to work hard to meet the demands of customers and they also give us motivation. Honestly, I do not have time to think about these kinds of things.
Do you follow up with the latest design trends? What trends do you use in your work?
Of course, we do. We have to update hot trends all over the world every day. From these trends, we can update our products as soon as possible. I do not think that customers will feel happy when they see what they bought older than others on the markets. I take inspiration from many famous sources such as Behance, Dribble, Awwwards, Ui8, Creativemarket. In general, ThimPress' products have a minimal and clean design, because my desire is that everyone can easily reach ThimPress' products.
Could you please describe your audience? What would people enjoy the most about your products?
We do not have any specific group of audience. Actually, we always want to create pervasiveness and we hope that everyone can get access to our products. It is our happiness when we see our products help people with their work.
Following the feedback that we received, customers are interested in our designs and support system. But we are not satisfied with this result, we know that we have to work harder to make other aspects better.
How long does it take to create an item from scratch?
At ThimPress, we do not talk much about time, we focus on the quality. In some ways, time may limit creativity and lower the quality of our product. We have a plan for each project and strictly follow it from step to step. You know, "Haste Makes Waste".
Why did you decide to work with TemplateMonster? Would you recommend this platform to others?
The WordPress market is becoming bigger and bigger, however, it is hard to find something different in this market. Fortunately, when researching new ThimPress projects, I found TemplateMonster. This market has everything that a newbie needs to build a website. Detailed guidelines and an enthusiastic support team, it is a big thing for both customers and authors, that makes people love TemplateMonster.
I always want to give something best to people around me. That is the reason why I would love to recommend TemplateMonster to others.
What do you like the most about being an author of digital products?
It is easier for digital products to reach people all over the world. We have connections with many people from many different countries. To know more about other languages and cultures is the best way for us to improve not only our products but also our support system. Otherwise, you can see the feedback from customers immediately and this is the key factor that we can update in time to satisfy our customers.
With what products you are planning to amaze your customers in the future?
At this time, we have some new plans. We want to create some new WordPress themes about eLearning, Real Estate and Hotel Booking. Also, we need to improve our published WordPress themes on TemplateMonster with new demos and new features. However, to amaze customers, we think that we will keep it secret until everything is ready.
Please share some tips for beginners.
It is great to share our knowledge with beginners, as mentioned above, I started my career from zero, too.
To beginners, hey guys, I know it is hard at the beginning and you may feel exhausted sometimes. But do not let this hardness knock you down, be confident in yourself, you are doing the best work ever in the world. Remember what brought you to this work and it is the inspiration for you to keep working. Millions of people are waiting to see your work, do you want to disappoint them? Good things take time, you cannot stand on the top of the mountain without climbing. The last one, be yourself, be positive. 
Featured Products by ThemPress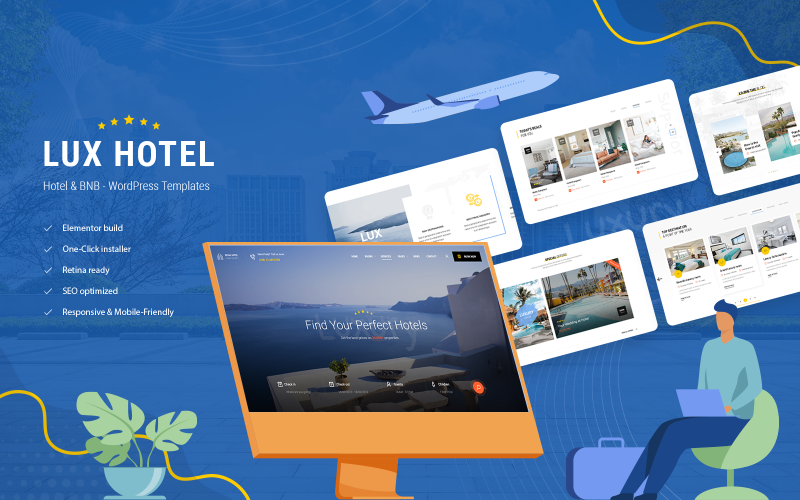 LuxHotel Hotel WordPress Theme has a creative design, which makes your hotel booking website become more attractive. At LuxHotel, you own the best WordPress Hotel Booking is WP Hotel Booking Plugin. This plugin is the best choice for any related booking website with the fully customizable booking form, flexible online payments, automated notifications, earnings from the Affiliate system.
---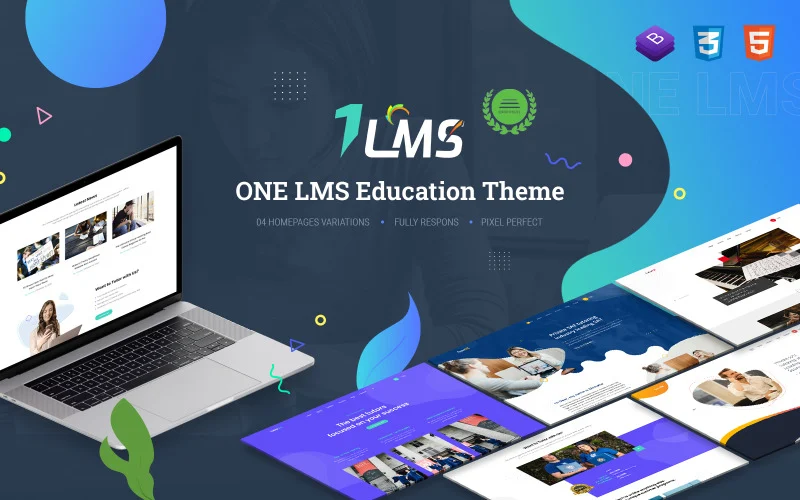 OneLMS WordPress Theme is an Education WordPress Theme for education centers, schools, teachers, instructors, mentors, and especially private tutors, etc. The WordPress Theme comes with 4 modern and elegant, highly customizable premade demos about the field of Education. The demos are amazingly gorgeous with tons of beautiful UI elements that could serve many purposes. It includes sub-page layouts for courses, events, shops, blogs, galleries, portfolios, etc. This allows you to build and extend your website without having to think much of how the UI will look like because they are all laid out waiting for you to make it real.
---
Would you like to join our family of authors? Register your account, read how to sell templates with us, and upload your works today! Our team is always happy to provide you with everything you need for good sales: stable traffic, promotions for your templates, and professional support. Develop your skills, share your experience and earn more with TemplateMonster Marketplace!