TemplateMonster is a vast marketplace where every client can find attractive and high-quality designs. It now has over 100,000 templates, each carefully checked before being made available for sale. One of our top sellers – Barsrsind – had joined our family in 2019 as a graphic and motion designer. In such a short period, she has added over 600 products and received many sales.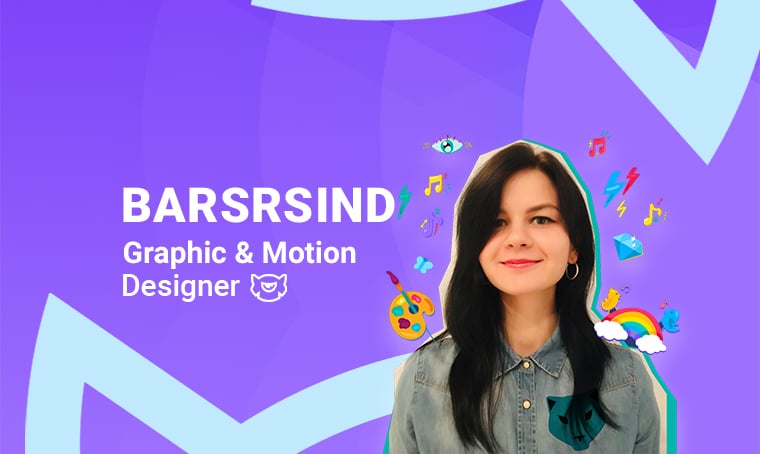 Since our marketplace has excellent traffic, this is a great place to promote your work and services. And thanks to our favorable terms of cooperation, both a beginner and a professional will be able to boost their sales and recognition quickly. Barsrsind provides various types of designs, among which you can find what you like:
All products are presented in excellent quality, fully editable, and compatible with the latest editors. In our interview, Barsrsind told us how her career started, what inspired her to create such unique designs and her inspiration for her works. Follow her on Instagram, Facebook, and Behance to stay tuned.
Could you please introduce yourself to our readers? Where are you from?
Hello everyone! I'm an illustrator and graphic designer, Barsrsind. Originally from a small Russian town near the Black Sea, I started selling digital content in 2015. It is a pleasure for me to create vector illustrations, patterns, logos, icons, posters, and simple animations. My main design styles are flat, outline flat, and hand-drawn cartoon art drawing styles.
How did you start your career as Barsrsind?
It's a very romantic story. I worked as a system analyst and web programmer long before 2015. At that time, my future husband created music for sale on digital platforms for several years and told me that they also sell themes for websites, graphics, and other diverse templates. Since I have been drawing all my life and even graduated from art school, I decided to try graphic design. As a result, my husband and I work as a creative team for our stock stores. That's how my best friend and husband changed my life forever.
What are the standard features for all of the Barsrsind products? How can we distinguish them from others?
Although my portfolio contains various works on various topics, clients recognize my author's style. My customers appreciate that my large store has many themes and styles collected in large sets and bundles. It is these sets and collections customers love very much. I also often get their positive feedback about my files' quality and usability and their actual execution in many topics. No wonder – I have been working on my graphics for more than six years, and it is the best work for me. All the love for illustration and design and concern for the client's convenience are expressed in my items.
Do you work alone or with a team? (if with the team, please tell us about it)
I create my items alone. Sometimes I optimize uploading products to stock sites by turning to programmers to create scripts or specialists in keywording. My husband helps me to promote my brand and make significant business decisions.
How did you choose your career? Do you like being a designer/developer?
I am happy to work as an illustrator and designer. When I started, my experience based on web design and art school helped me a lot. I have taken and continue to handle various courses: from studying the graphic editor Adobe Illustrator and Adobe After Effects for the animation to SEO promotion in social networks and marketing. A systematic approach to life is constructive to develop. Firstly, I uploaded my first items to Behance. Thanks to him, I was able to open a store on the first marketplace in my list of achievements – Creative Market. Secondly, I've been methodically filling my store for months and years. When more than 300 items were published in my store on Creative Market, I was invited to other marketplaces. Some even offered their help in uploading and publishing items. For example, it happened with TemplateMonster!
What is your favorite and least favorite part of your work?
My favorite part of graphic design working is when a cool idea comes up in my brain, and this idea is successfully implemented. Sometimes I look for a picture in my paper sketches, sometimes as a system analyst in lists from my lovely notebook and comparisons of other works. This feeling is similar to the achievement of the vertex. Perhaps, as I think, it develops flexibility of thinking and searching for non-standard original solutions.
My job's least favorite part is compiling the metadata of items for sale, particularly keywords and the upload process. I try to optimize this process, like anything I'm not particularly eager to do.
Do you follow up with the latest design trends? What trends do you use in your work?
It is essential to keep track of design trends, but this is not the most crucial thing in your work if you have your own author's style, for which customers come specifically. I follow trends without fanaticism and carefully use them in my items. The most striking examples of trendiness are sets of mandalas in outline style, illustrations of people and technologies in a flat tone, and used color palettes and fonts.
Could you please describe the Barsrsind audience? What would people enjoy the most about your products?
The audience of customers in my store is so diverse! Here are professional designers, content design specialists, people who start their businesses, bloggers, and just housewives.
I always add particular files to the archive like AI or EPS for clients who have installed Adobe Illustrator vector editor. Some products also contain a PSD file for the ability to open it in Adobe Photoshop. And if the client needs to use the finished image without an editor quickly, I have prepared for him both a bitmap (JPEG, PNG with a transparent background) and a vector version (SVG) of the product in the archive.
My items have a detailed description and a preview of their content so that the client is not disappointed with incorrect expectations. I think the ability to choose the file format from the archive is very cool for the client. That's why I try my best – to make it convenient and pleasant for the customer to use my items.
How long does it take for Barsrsind to create an item from scratch?
I devote a different amount of time to creating a product; it depends on the category. I will describe the main ones. 
Logo creating takes several days to a week: from an idea on paper to a vector implementation and creating a preview and description. Creating a set of seamless patterns takes a couple of days. 
Single illustration creating can also take 2-3 days. Creation of the set of them based on an existing one takes up to 3-4 days.
Posters are the fastest products – it takes only one day to finish because I use my templates for them. Templates significantly optimize the process.
Icon sets can take up to a week.
In general, creating detailed work from scratch for a set takes an average of a week at best.
By the way, creating previews and descriptions for presentations in a shop can sometimes take several days for several products.
Why did you decide to work with TemplateMonster? Would you recommend this platform to others?
I decided to start working with the TemplateMonster because I see potential in this excellent marketplace. And this marketplace also helped me to enter its market by taking over the uploading of some items. I got a lot of help from TemplateMonster's email manager, a friendly and excellent person. Hello, dear Ella Eyre!
I have already recommended TemplateMonster to my colleagues, and I regret that there is no referral program for contributors 🙂
What do you like the most about being an author of digital products?
I enjoy solving customer problems in graphic design, and that is what I like the most about being a graphic and motion designer. I like that I can develop as a creator and increase my competitiveness as a designer. When I find out that my item has solved any buyer's design needs quickly and efficiently, I understand that I have created the right product and move in the right direction.
With what products are you planning to amaze your customers in the future?
I want to improve the quality and creativity of my products further. I have a set of materials for creating interesting textures and backgrounds and a new style for trendy illustration on which I have already received a positive response from customers. And also, add a few new categories like templates for social networks: highlights for stories, previews for posts, and banners.
Please share some tips for beginners.
I advise novice contributors to first decide on their niche and style. After that, it is essential to work regularly and with discipline and develop your skills. You can find chats and forums of like-minded people if you need support. When creating a product, always put yourself in the customer's place, imagine how it would be more convenient and better for them to use your product. The most important thing is the goal and practice. Lots of practice! And everything will work out 🙂
The Best Templates by Barsrsind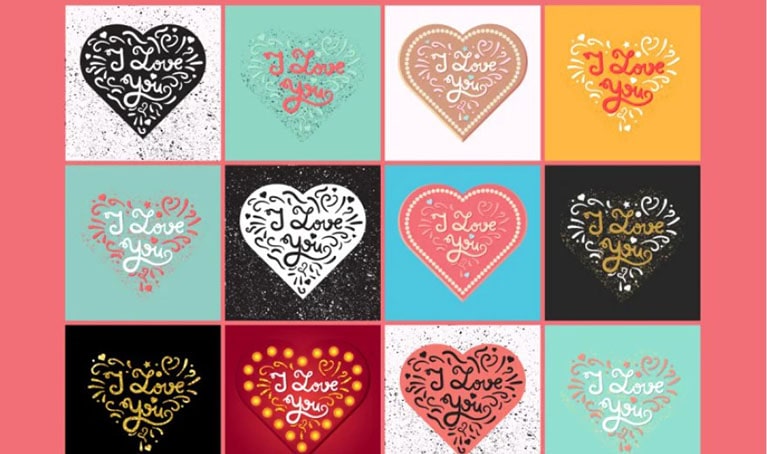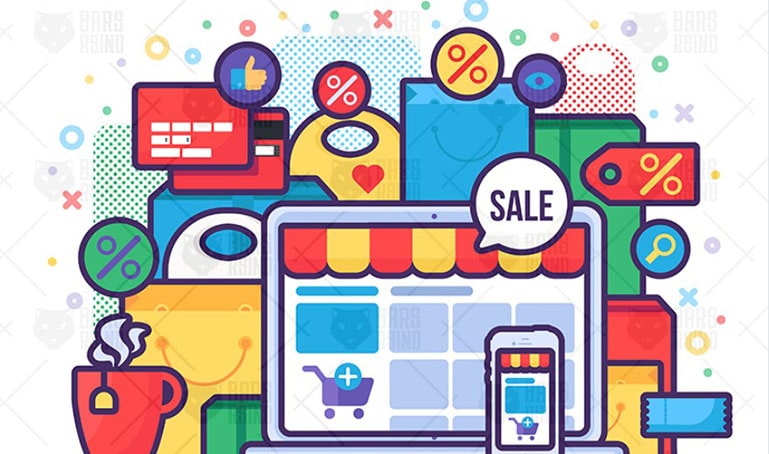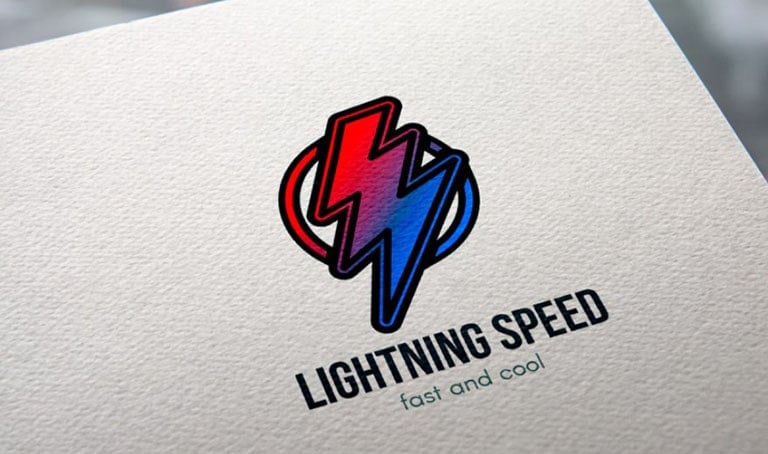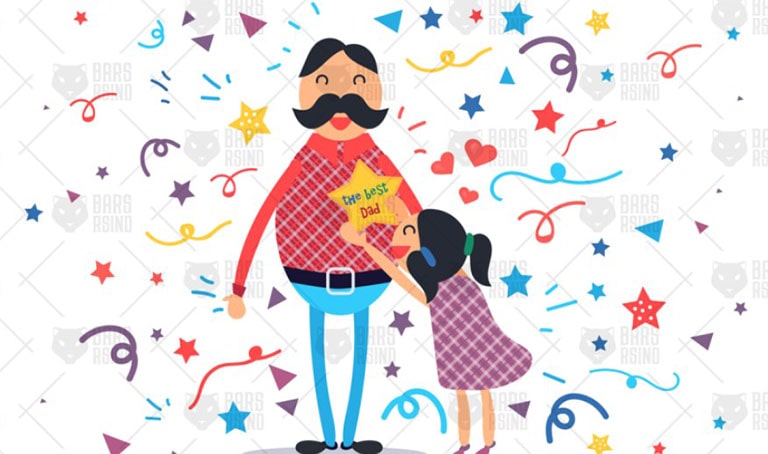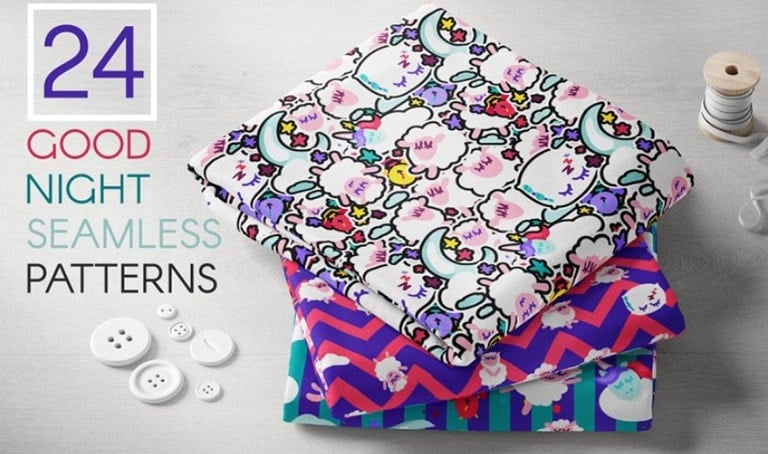 Our Final Thoughts
Digital design nowadays takes leading positions, as it fastens the development process and saves time. Our marketplace gives all the designers a stunning opportunity to express uniqueness and profit from their ideas. We provide the best conditions for cooperation. By joining our authors' community, you will get the following benefits:
exclusive and non-exclusive products;
high commission percentage;
wide variety of niches;
promotion of your products;
reliable technical support;
stable traffic all over the year.
Still, have doubts? Check the article, become an author and start selling your products in the most comfortable and profitable conditions!