Selling the items at the marketplace is the easy way to get profit. Here you receive all the tools to gain maximum profit – stable clients' flow, regular promos, and high commissions. That's why currently TemplateMonster has a vast author's community with 5000+ members. We have asked Bitspeck – HTML and Graphics designer – about the career of developer and working process. Let's check out interesting tips about being a successful seller!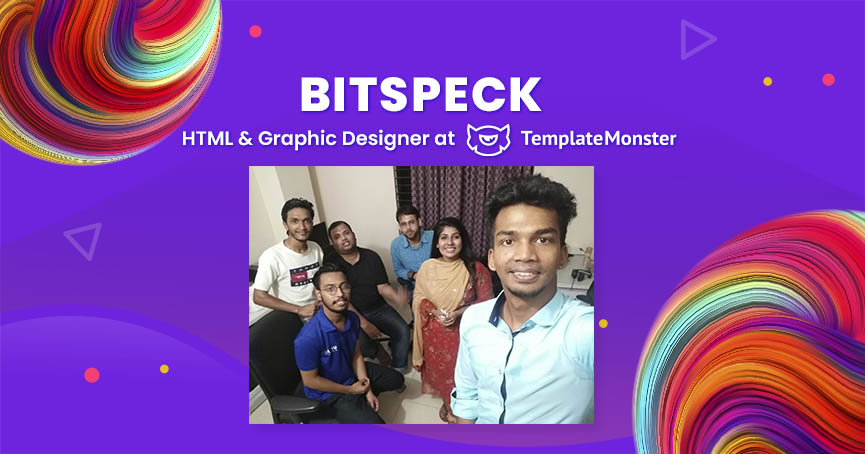 Bitspeck joined us in 2019 and currently has 33 items available in the collection. Their motto is "You have an idea – We have a solution," and it's truly so – the designs are all of excellent quality so that everyone can find what they require for the perfect project. Bitspeck provides templates in the following categories:
Follow the team on Facebook, Linkedin, and Dribbble to learn more about their products and stay tuned.
Could you please introduce yourself to our readers?
Hey, I'm Md Shahadat Hossain from Dhaka, Bangladesh. I'm a software engineer and CEO of BITSPECK SOLUTIONS. I have been running my company since 2016 and now my company has established itself among the few reputed companies in Bangladesh.
Bitspeck is a leading software company in Bangladesh. Founded in 2016, Bitspeck successfully track records for delivering the most innovative and cost-effective technical services to customers. Bitspeck has a collection of young talented developers providing IT services worldwide, including software solutions, Graphics design services, Web development, and Domain/Hosting services. Bitspeck was formed by people who are highly experienced in Software Development and Project Management with a clear vision to provide quality software with services.
How did you start your career?
Since my student life, I have always wanted to be a software engineer. After graduation, I started as an employer on a software company and participated in various projects to gain more knowledge and experience. Then I set up my company with many qualified people. Now my company has ten employees. With whom I am working in three categories:
1. Graphics Design
2. Frontend Development
3. Theme/ Custom Software Development.
How can we distinguish
Bitspeck products from others?
Though we work on different projects, there are many common features, like the product's technology, coding standard, system design architecture, etc. But whenever we start a new task, we always try to make it better than the last one, keeping in mind that the design and functionality should be unique.
Please, tell us about your team.
I find my group of qualified people and started my journey with them in 2006. I always try to bring everyone together to improve the workplace. Having a good relationship with everyone in my company allows us to do a quality job quickly. Before we start a new project, we arrange a meeting together, and with the help of a research engineer, we start developing good ideas for further improvements.
How did you choose your career? Do you like being a designer/developer?
After my graduation, I chose my career and started working on different software companies and projects. Then I started my company – Bitspeck Solutions – which is committed to offering the most innovative and outstanding quality products developed with diversified technology.
I have created different categories that allow me to progress equally on both sides. I have a design and a developer team. Each unit has four members, and they always do their best.
What is your favorite part of your work?
We have an expert team for every part of the process. We ensure a quality product for our clients and take every job as the best part of our work. Some of our favorite pieces are BITIT, Sallan & Nexavision HTML Website template; POSSHOP & ALUMNIUS SYSTEM; GYMNAST, Lovebird, Vromonkari PSD Template.
What trends do you use in your work?
We always try to follow the latest design trends. Our research engineers investigate the dribble, Behance, Pinterest, and Freepik to determine the latest trends. We have worked with top brands who want to take advantage of what the World Wide Web offers. While many companies use the same package for every one of their clients, we prefer to take a unique approach. We tailor each project according to client's needs and look carefully at how it will impact their business.
Could you please describe your audience?
People enjoy the unique design and completeness of functionality, which is better than money.
We always try to give freedom to our clients. Therefore, we appreciate client suggestions and put more importance on their satisfaction. Money is essential, but we acknowledge the supreme nature of work can repay our predictable amount from happy clients. To increase quality and implementation into the online community, we started to provide standard services such as web, mobile development, and solutions.
How long does it take to create an item from scratch?
There is no fixed time limit because we always care about client feedback, customers, and most importantly, the best quality.
Our top priority is to respond to client's growing needs. To achieve this goal, we strive to be a lean and professional organization that can timely act to become a vital company. We steadfastly uphold our corporate philosophy as a leading company in the industry in the world. It takes different periods for different works. For example, it's three months to 1 year for a custom system;  a PSD Template takes 1-3 Months. For WordPress themes, it's more than 3-6 months. For an HTML template – 1-3 months. For making a logo, it takes 7-15 days. We always try to give our clients the best product and pay special attention to the quality.
Why did you decide to work with TemplateMonster?
I decided to cooperate with TemplateMonster because it is a very big platform. All the templates undergo a strict verification procedure and multiple-point quality checks. That's why it's next to impossible to stumble over a poorly coded template on their website. People also can learn more about themes. When a buyer purchases a template, he first visits the marketplace, making it more likely that the template will be sold. I recommend this platform to others.
What do you like the most about being an author of digital products?
Being an author of a digital product is about full-stack development using javascript and PHP programming for us. Besides that, we have an experienced team to work on any custom system, WordPress theme development, HTML Template Design, and Graphics Designing.
Please share some tips for beginners.
One has to learn to work in a section and stick to it patiently. You have to set goals and move on and improve your work without running after money.
Top Templates by Bitspeck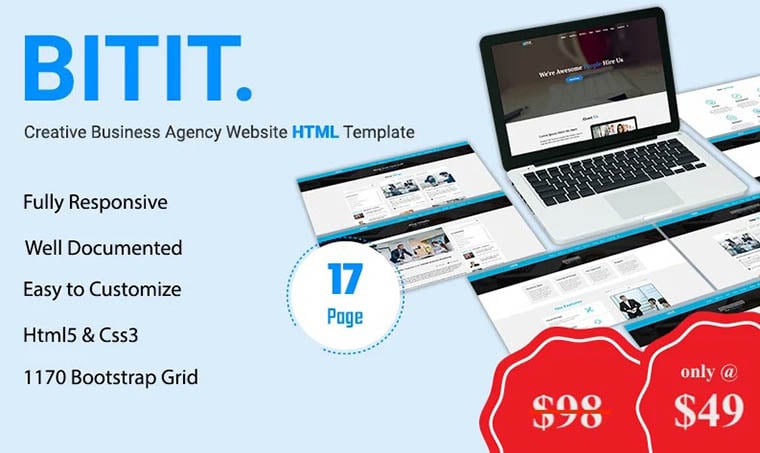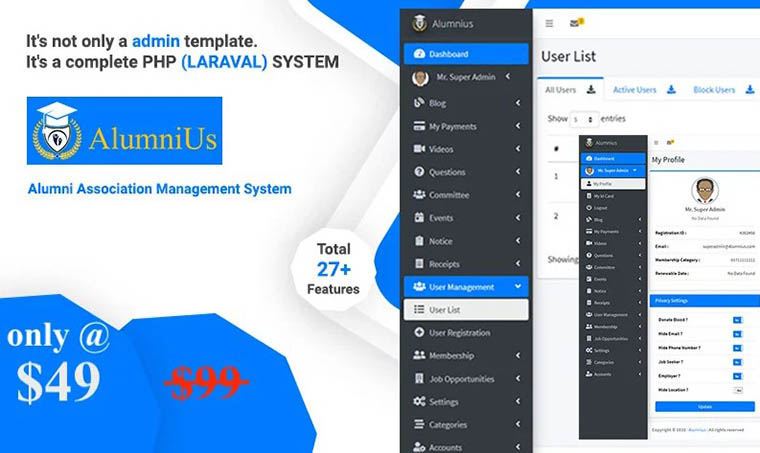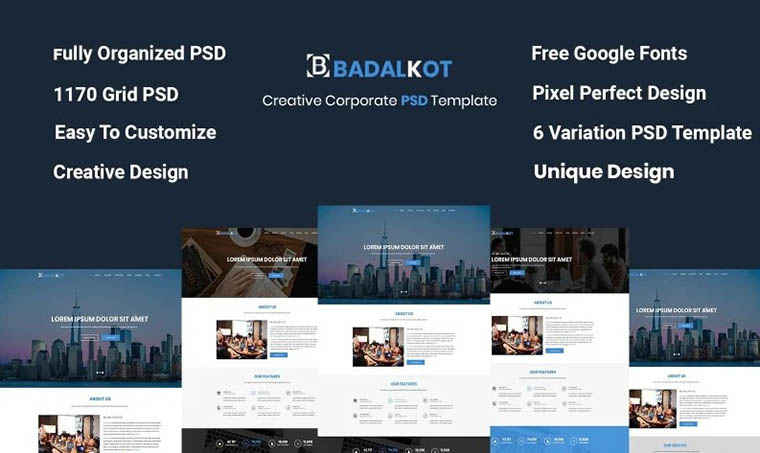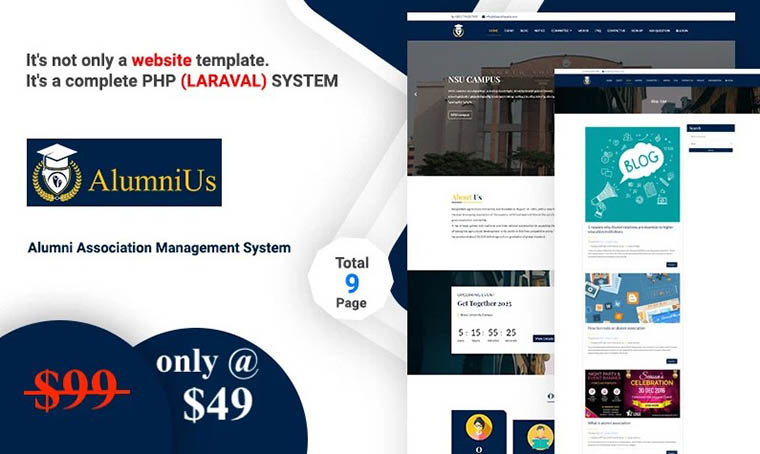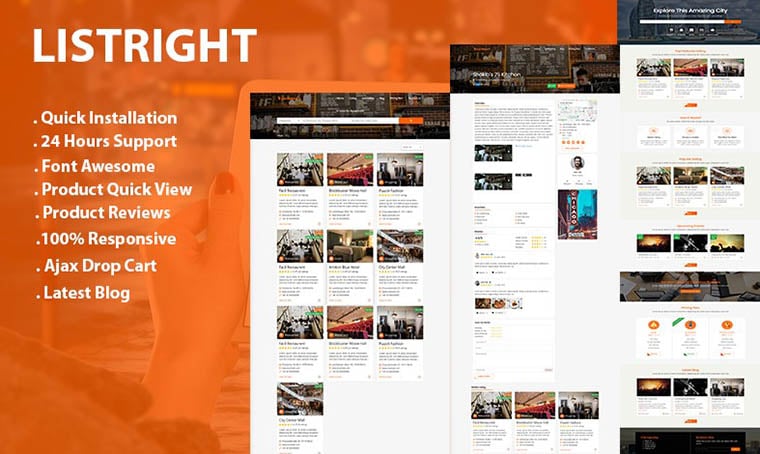 Summing Up
Today we learned another fascinating story that can be inspired to create new works. Bitspeck team put all the best in their developments, always strive to make their designs better, more elegant, and provide the best client's experience. We wish the guys productivity, success, and satisfied customers!
Do you want to be part of our family? Read how to become an author, and register your account today. Our team will help you download and review the template, provide full information about your commissions, tell you how to increase sales, and much more. Read more interviews and grab inspiration!