TemplateMonster has pioneered the web development market by introducing website templates and eventually became one of the largest marketplaces that put together thousands of digital products. There's a plethora of products listed on the marketplace, starting from fonts and icons packs to plugins, vector graphics, website themes, and presentation templates.
Given the learning revolution and technology development, building digital products is way lucrative and can be scaled exponentially. Not only do the products and services you are selling online ensure passive income, but they also provide for a low barrier to entry and allow accessing the global market with ease. Therefore, we encourage the authors to join our marketplace and start selling the products shortly.
While the marketplace is the right space to trade your products to a wide audience, we also use Facebook groups to get more sales. This guide is aimed at shedding light on what Facebook groups are and how you can promote your products there.
So, let's get started.
---
What are Facebook Groups?
To put it another way, a Facebook group is a community built around a topic, product, or event. That is the space where individuals ask questions, discuss, access the exclusive knowledge, or, in other words, share a common interest. To get a better idea about the group, it is important to differentiate it from Facebook profile pages that are basically the official business presence on FB. In short, pages are ideal for broadcasting, while groups allow communication. Nevertheless, your project should have both.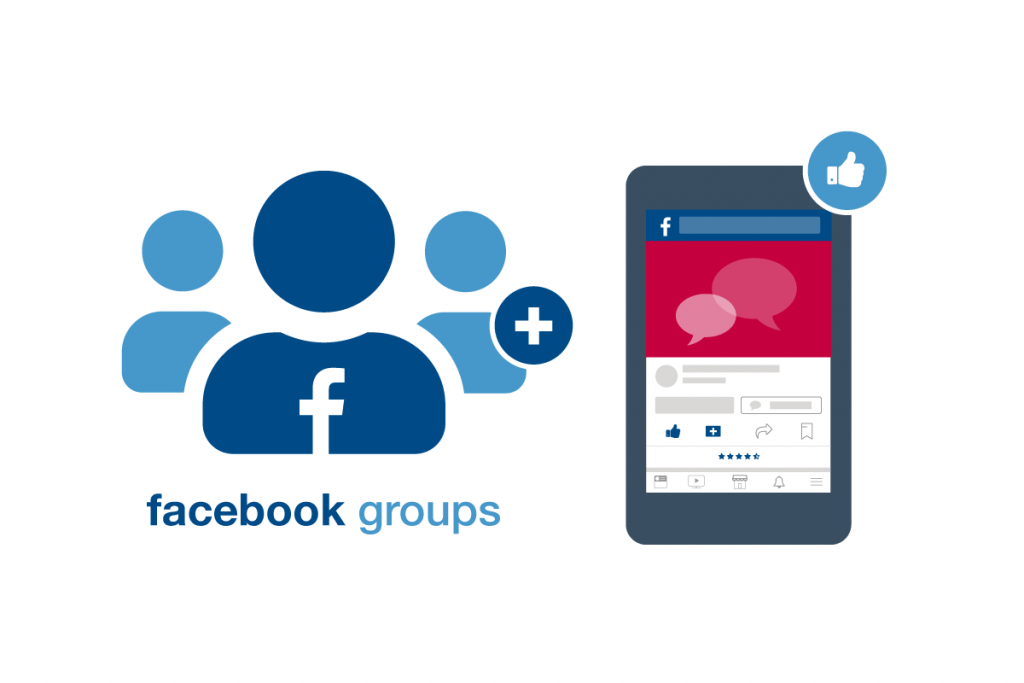 Back in 2017, Facebook CEO Mark Zuckerberg took the path of changing the company's mission and determined groups as its fundamental. So now, Facebook emphasizes communities and gives groups more attention which is good for product developers.
---
Why Should You Join Facebook Group?
So, when you join a group of people who match your target audience, you'll get more chances to increase your reach and enhance awareness by giving a helping hand to some other group of members. The other reasons for joining the relevant Facebook group include:
accurate targeting;
better engagement;
bigger organic reach;
ability to become an influencer;
product promotion;
connections with Top fans.
Now, let's study these in greater detail.
---
Accurate Targeting
Because the level of content personalization in the news feed has become insignificant after Facebook's algorithm update, many brands put blood, sweat, and tears to engage with groups of like-minded people. The reason is that there are more opportunities to get relevant engagement for a post shared in a group rather than on a business page. Joining a group related to your product drives you varied and quality leads, as well as increases your ROI and making marketing campaigns cost-effective.
---
Better Engagement and Organic Reach
The group posts, falling to the interest of its members, demonstrate better visibility and engagement compared to normal post updates. A real-time impression from a vast number of users also ensures a better organic reach.
---
Connecting with Top Fans
The more trusted member you will become in a group, the more fans or even regular customers you will get, which is crucial for the growth of your brand in the long term. The loyal customers who always interact or share content from Facebook groups on their timeline boost social media visibility and attention to your brand. They are defined as third-party promoters of your product thus requiring 0 expenditures in your marketing budget.
---
Product Promotion
Finally, Facebook groups allow you to promote and sell your products after building trust with other group members. Since the group is a community where everyone can ask for help, you can seize the moment and present your product or service that resolves the user's issues. Try to avoid self-promotion, but rather present your product features though short posts, news, or articles.
---
How to Promote Your Products on Facebook Group?
Promoting and selling your products through Facebook pages and groups are two different things. Even though your business page and group you are a member of would have the same number of members, posting your products and services in the group are more likely to be seen by almost all users. Put it differently, Facebook groups may become a powerful tool to promote your digital products. Let's consider a few approaches to help you do that successfully.
---
Find a Relevant Group on Facebook
To find already existing groups related to your topic, go to the Explore section on the left side of your homepage and choose Group. After that, you will be redirected to the Discover Groups landing page, where Facebook suggests you groups based on the pages you like and groups your friends are joining.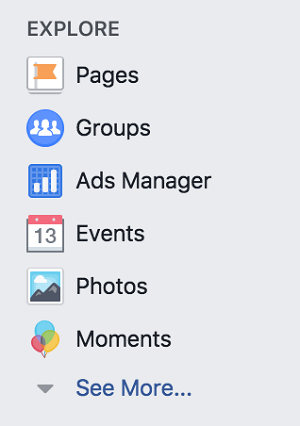 When clicking on the group to your liking, you will get to its description and, in some cases, regulations for engaging inside the community. They will give you a clear idea of the group mission and if your brand matches it.
As soon as you locate the relevant group, all you have to do is to hit the Join button and wait until your request is approved. In rare cases, you may have to answer a few entry questions before sending a request to join the group.
---
Become a Trusted Member
After your request is approved, the group is opened to you and you can start by getting to know how everything works in the group. To become a trusted member, you need first to understand the tone of the conversations and the way members interact with each other so that you can do the same. Engage in open communication with other members, develop a conversation with them, comment on the posts of other members, like them, and answer somebody's questions if needed.
Building trust with the group members makes them more loyal to you so you can promote and sell your products without being banned.
---
Start Adding Your Products
When you see that the members are loyal to you and you have fans interested in your products, it's time to add them to your promotional posts. Stick to the following practices for successful business promotion via Facebook groups:
Avoid aggressive promotion. People join the group for information and knowledge sharing. Too much promotion material may push them away and force them to leave the group.
Make sure to engage regularly. The more active member you are, the more potential customers you can attract.
Learn group members' needs. By doing so, you will have a good idea about what they need and whether your product can be a great match.
Provide a knowledge base. Based on users' interests and needs, you can prepare a copy that would cover their pains and gains. Make sure to mention your products and services built to resolve users' issues. This way, the promotion won't be that aggressive and you will be able to attract as many people as possible.
Avoid being spammy. Creating promotional posts too often makes you in danger of being excluded from the group. And that is not what you need, isn't that?
Manage your post. Use featured images and add descriptions to your posts so that the other group members have an idea of what the post is about.
---
5+ Best WordPress Facebook Groups for Promotion
Provided that you build WordPress themes and plugins and are looking for an additional sales channel, consider the next groups you can join and start promoting your products shortly.
---
5+ Best Fonts Facebook Groups
By the way, check our detailed guide How to Add a Free Product to the TemplateMonster Marketplace? The Shop Owner's Guide to Free Goods
---
Time to Wrap it Up
Creating products and services to sell them online is quite a promising business today. It ensures passive income and lets you do what you love. Delivering your products and services to the TM marketplace is a great solution if you want to boost your sales shortly. Yet, this is not the only option you can use. We encourage our authors to join Facebook groups that are likely to generate more revenue. But, before promoting your products within the groups, make sure to find the one related to your topic and become a valuable member whom people can trust.
---
Additional Information for Authors