PowerPoint Presentations Selling Tips
How to sell Powerpoint Presentations online? If you're creating PPT presentation templates and sell them online, you may need some tips that will give you a jumpstart. All-in-all, we'd like to save you from the hassle of surfing the Internet for the sales tips, and we've prepared some recommendations that will show you how to sell products online with ease. So, make yourself comfortable, and let's get started. 
---
Decide on the Topic of Your Coming Presentation
The online world is evolving rapidly, and digital product creators are most likely to be on the crest of the wave. Yet, everything is not that simple cause the creators should study the market first to produce a viable product that will respond to users' needs. The most commonly used method of checking product popularity is to study the keywords users enter in search engines, such as Google and others. People searching for products on Google are most likely to want to buy them.
We understand that our authors don't have to be SEO specialists. And managing a team of designers who create presentations and other products for different marketplaces doesn't always mean that they have enough resources to hire a full-time SEO expert.
This is where TemplateMonster comes to the rescue. We did all the hard work for you and put together the key requests for the PPT presentations guide. Follow the instructions to figure out how to use the table properly.
The keyword is a product topic and a search keyword at the same time.
Difficulty determines the complexity of a keyword, and is estimated by the number of backlinks. The bigger the number, the more backlinks you will need to rank for this keyword. Create your first products for keywords with complexity rates from 0 to 10.
Volume refers to the popularity of the query in Google or, how often users search for the same thing in search engines. The volume is rather about the number of searches, not the number of people who search. It's always location specific and you can request data for a specific country.
So your mission is to choose a keyword with the highest volume rate and the lowest difficulty and create a product based on this data.
| | | |
| --- | --- | --- |
| Keyword | Difficulty | Volume |
| msu powerpoint template | 0 | 350 |
| starbucks powerpoint template | 0 | 250 |
| facebook powerpoint template | 0 | 200 |
| patriotic powerpoint template | 0 | 200 |
| star wars powerpoint template | 0 | 200 |
| georgia tech powerpoint template | 0 | 150 |
| rutgers powerpoint template | 0 | 150 |
| basketball powerpoint template | 0 | 150 |
| coffee powerpoint template | 0 | 150 |
| new year powerpoint template | 0 | 150 |
| mckinsey powerpoint template | 0 | 100 |
| golf powerpoint template | 0 | 100 |
| superhero powerpoint template | 0 | 100 |
| harry potter powerpoint template | 0 | 100 |
| pharmacy powerpoint template | 0 | 100 |
| cooking powerpoint template | 0 | 100 |
| green energy powerpoint template | 0 | 100 |
| plant powerpoint template | 0 | 100 |
| breast cancer powerpoint template | 0 | 100 |
| money powerpoint template | 0 | 100 |
| cold war powerpoint template | 0 | 100 |
| dinosaur powerpoint template | 0 | 100 |
| blood powerpoint template | 0 | 90 |
| baby powerpoint template | 0 | 90 |
| puzzle powerpoint template free | 0 | 90 |
| biography powerpoint template | 0 | 90 |
| coca cola powerpoint template | 0 | 90 |
| hair powerpoint template | 0 | 80 |
| american powerpoint template | 0 | 80 |
| chevron powerpoint template | 0 | 80 |
| black and gold powerpoint template | 0 | 80 |
Powerpoint product ideas with 0 KD
---
Get Ready With the Product Preview
When you're ready to launch your product, it's time to prepare its preview. Make sure that your images are item-specific and differ from other products presented in the marketplace. Follow the guidelines for images and promotional materials to make a proper preview.
The settings of the main product image on the product page include an 800px by 500px image (or 1600px by 1000px in max resolution) of 10Mb max size. A recommended image aspect ratio is 8:5.
The settings for presentation media on the product details page include 800 px and 1600 px minimum and maximum width accordingly, and the same maximum size for the image.
The settings for slide image include the resolution from 965 x 600 px to 1930 x 1200 px, and maximum image size up to 30 Mb.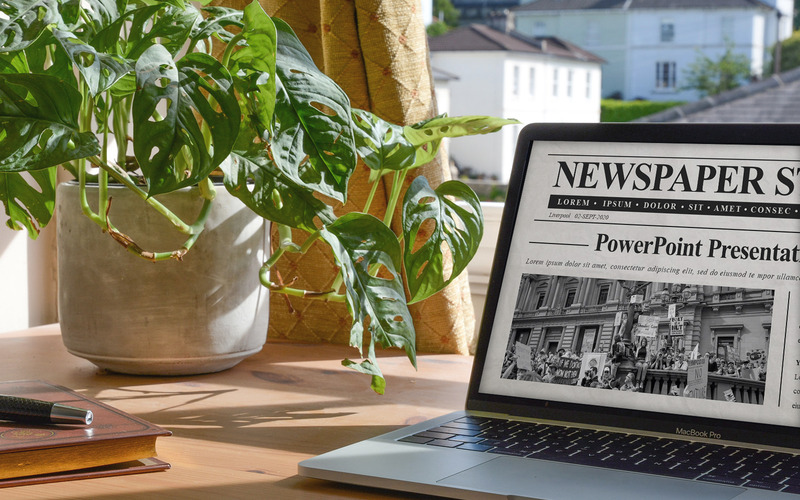 To get your product image submitted to online ad platforms, stick to the following requirements for promotional images:
Technical requirements for images determine 1:1 ratio, minimum 600 x 600 pixels, no larger than 64 megapixels, up to 10 Mb file size, and no other supported file formats other than .gif, .jpeg, .png, .bmp, and .tiff.
Avoid using images containing promotional elements, such as pop-ups, promotional text, watermarks, logos, brand names, CTAs, and service-related data, promotional adjectives, retailer names, or logos that cover the product.
Keep off a placeholder, generic illustrations that have nothing in common with a product image, logo, or icon in place of the actual image, as well as the picture with borders.
Among other things, consider adding promo images for Facebook and Pinterest — in that case, the marketplace will be able to take your product in promotion.
As soon as your product is submitted to the marketplace, you can access more ways to boost your sales. They include social networking, a product review post, video tutorials, and review, as well as referral programs.
---
Continue With Product Description
Bringing customers to purchase smoothly requires providing a relevant description of the product. Write it in good English avoiding mistakes. If the product is not exclusive and you've already listed it on the other sites, make sure that your descriptions don't duplicate each other and each of them is unique. When describing your product, also include the details about the niche it can be applied to, provide the unique nature of the product, and add relevant keywords.
Keep the description not less than 512 characters and consider including HTML5 tags, such as <br>, <strong>, <ul> <ol> , <a>, <h2>-<h3> , and <i>.
Avoid using special symbols, links to 3rd party websites or social media profiles, documents describing your product, list of files, as well as the description of product features.
The product description is also way crucial for SEO. The more precise description, the more chances the search engines show your product to satisfy users' queries. SEO aims to attract as many targeted visitors as it's possible for your product or the information about it. The best SEO practices, in their turn, make the site easy to reach and boost sales.
The next set of short tips gathered at TemplateMonster will help you optimize the product page consequently it will lead to traffic increase and conversions.
Find relevant keywords.
Pick keyword-rich and unique names for your PowerPoint presentations.
Make up a relevant keyword-rich meta description not shorter than 155 characters.
Optimize images.
Use tags that respond to your product and its use cases. Avoid exceeding 15 tags.
Consider using internal linking.
Stick to the topic, etc.
---
Take Care of Product Promotion on Social Media
Submitting your products to the marketplace is good to start trading your products online. But, to boost your sales significantly, you may need additional sales channels. This is where product promotion on social media comes into play. While being one of the most effective methods to push your products to a greater number of prospective customers, it also allows increasing SEO weight of your product page and ensures better Google ranking which leads to the sales growth.
---
Pinterest Promotion
PPT presentations also have a separate promotion option on Pinterest. TemplateMonster is running its own profile dedicated to Powerpoint templates, so you can:
get into the account, find your products, and repin them, or
send a request to marketing@templatemonster.me to get your products added to the account.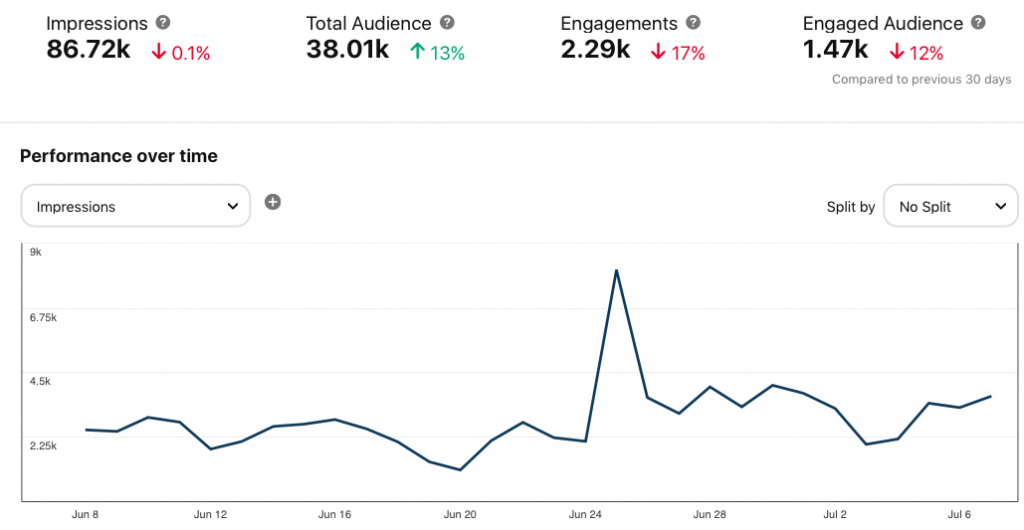 ---
Facebook Promotion
Another working method in terms of product promotion is joining a Facebook group dedicated to your topic. That is a community where people have shared interests and can freely get help or share knowledge. Additionally, the Facebook group ensures accurate targeting, better engagement and organic reach, connection with Top fans, and product promotion.
But before you can sell products via one of the groups you joined, it is important to become a trusted member first. Learn the conversation tone and the way members interact with each other, engage in open communications with them, develop it yourself, comment on the posts, and answer somebody's queries. After building trust with the members of the group, you can start promoting your PPT presentation templates. But remember one thing — avoid being too spammy, so as you won't force other users to leave the group.
Here are some Facebook groups you can join to promote your PowerPoint presentation templates:
---
Consider Promoting Your Product on TM Blog
Another way to promote your products is to get them included in a product digest on MonsterPost. For this, find the relevant topic, prepare the inclusion text, and send a request via email.