Joomlastars is an Expert Author in the TemplateMonster digital marketplace. The team of themes developers enjoys working with high-quality designs and perfect user interfaces. They create outstanding ready-to-go Joomla and website templates for your business and let you launch your official web resources in minutes using Quickinstall Joomla Package.
The Joomla themes author has an impressive collection of premium web designs at TemplateMonster. Where do they find inspiration and what makes their products different from others? We've reached Joomlastars founder for an interview, and here's what he has shared with us.
Interview with Bhavesh Khatri, Joomlastars Founder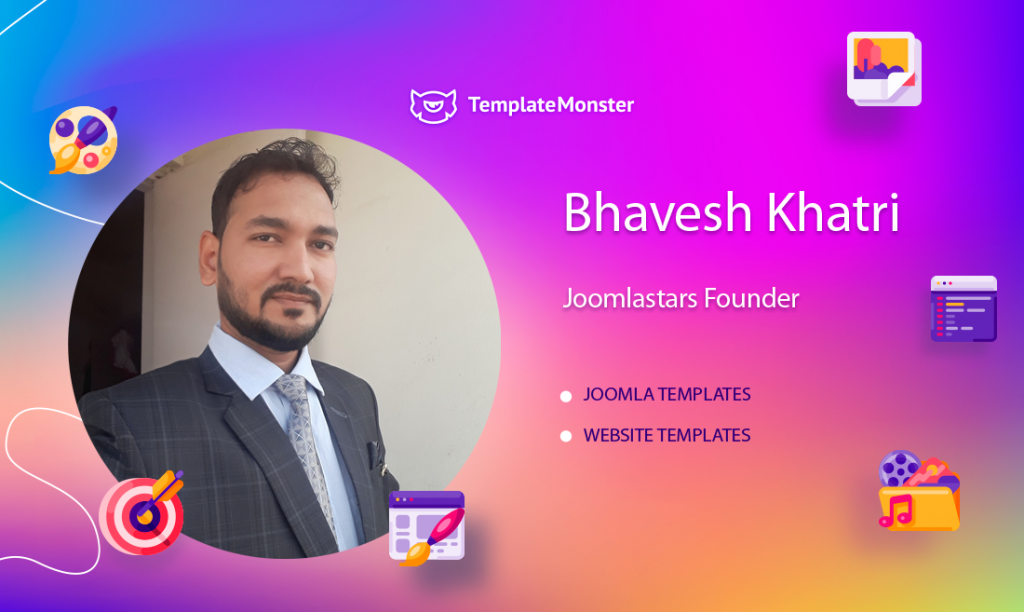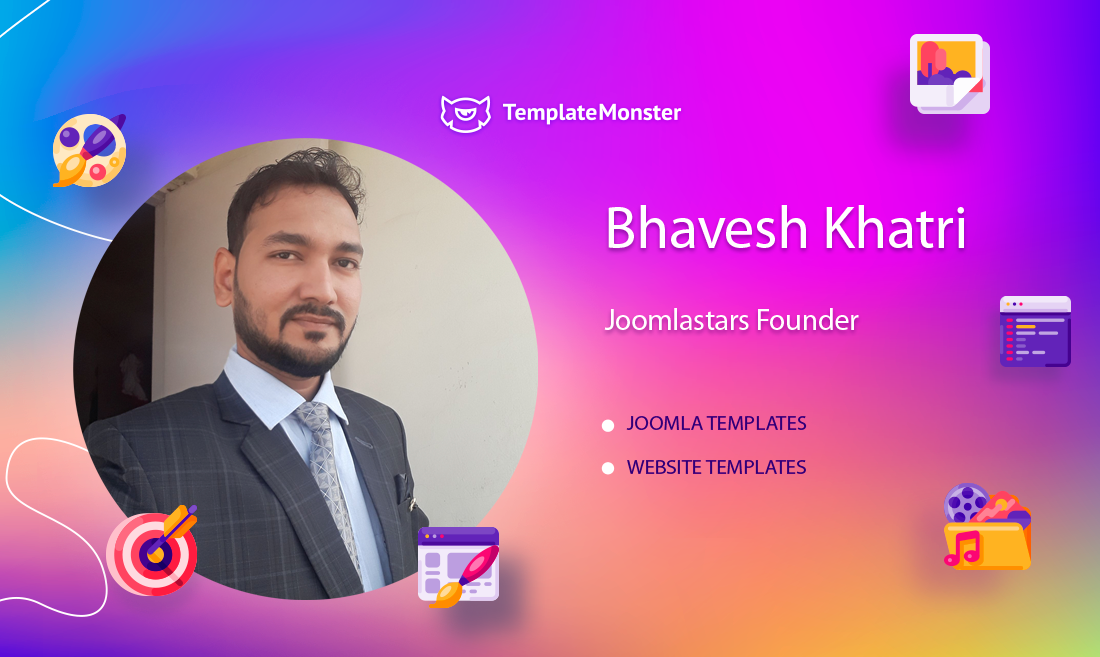 Could you please introduce yourself to our readers? Where are you from?
Hello Everyone! I am Bhavesh Khatri, Joomlastars Founder from India.
How did you start your career?
I completed my Master of Computer Application in 2012 and started my first job as a Web Developer in Ahmedabad. I discovered cms platforms like Joomla or WordPress over 10 years ago, but only recently have I started to work with them in creating templates.
What features are common for all of your products? How we can distinguish them from others?
I always try to make my products as flexible as they can be. For example, over time I tried to reduce the number of non page builder modules to a minimum, so that the client can easily modify all the settings in a template using page builder, which is easy to use and understand.
Do you work alone or with a team?
You are always stronger when you work in a team. There are a lot of time-consuming tasks you need to do along with template development, like handling presales, promotion, and support, that's why it's necessary to have more people in your team.
How did you choose your career? Do you like being a designer/developer?
I always liked creating things from scratch, there is satisfaction when you work and get the proper result. It's the perfect job for me.
What is your favorite and least favorite part of your work?
I think my favorite would be that I work for myself, I am my own boss and TemplateMonster always help us with that. The least favorite would be the fact that there is no stable income in this work.
Do you follow up with the latest design trends? What trends do you use in your work?
Although I am just developing, I am trying to follow new design trends on Dribble or Pinterest, I am trying to be aware of the evolution so I can better choose the templates I want to develop.
Could you please describe your audience? What would people enjoy the most about your products?
I received a lot of positive feedback regarding the flexibility of the items, the fact that they are able to install the product and just change the images or text and in a couple of minutes their website is done.
How long does it take to create an item from scratch?
It depends on the size of the template, how many pages does it have…it can vary from 1-2 days to a month. The average is 2 weeks.
Why did you decide to work with TemplateMonster? Would you recommend this platform to others?
TemplateMonster has a lot of years of experience when it comes to selling templates so it would be a perfect choice for anyone, no matter if they are experienced or not, so yes, I would definitely recommend it to others.
What do you like the most about being an author of digital products?
The fact that you can set your own schedule, have your own decisions no matter if they are good or bad, help you grow both as a human and as an author of digital products.
With what products you are planning to amaze your customers in the future?
New and modern design, even more flexibility, and as always top-notch support.
Please share some tips for beginners.
Work hard – harder to hardest. You will be a star in the future.
Joomlastars' Featured Products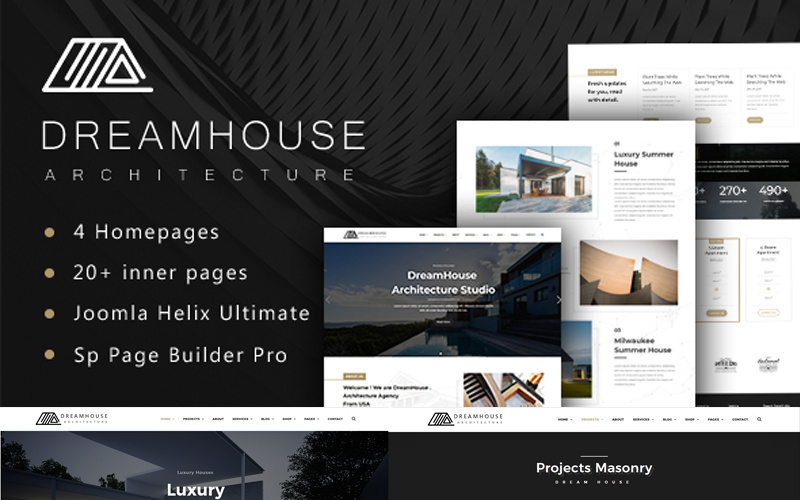 Dreamhouse is evaluated an unique & trendy Joomla template for architecture & interior companies with clean and modern design. This template is ideal for architects, furniture designers, photographers, and those who need an easy, attractive, and effective way to share their work with clients.
---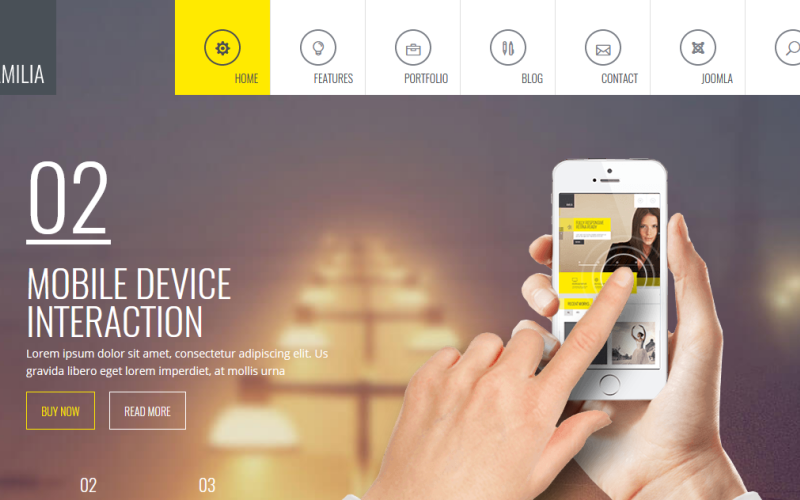 Amilia is built with Bootstrap 4 and Helix Ultimate, it is cross-browser and fully responsive; with a clean, elegant and unique design. Easy to customize with Sp Page builder (Real-time Frontend site building), which includes 49 Addons, 24+ saved addons, 5+ saved sections, ready to use. You can also change the style of the header with a single click. With all these features you can create a wide variety of multi-pages or one-pages webs.
---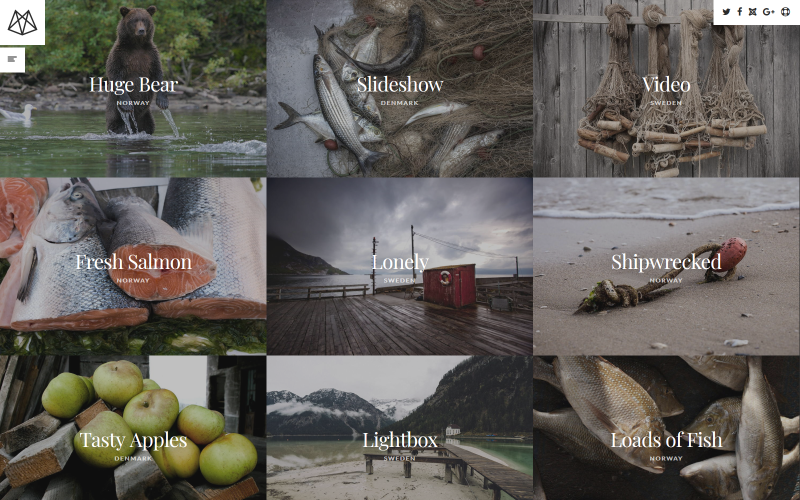 Peekskill is a responsive and retina-ready Joomla website with bootstrap grid system layout. It is optimized for mobile touch and swipe. Peekskill with powerful features, easy to customize, power admin, cool effect. We hope you will have a great experience.
---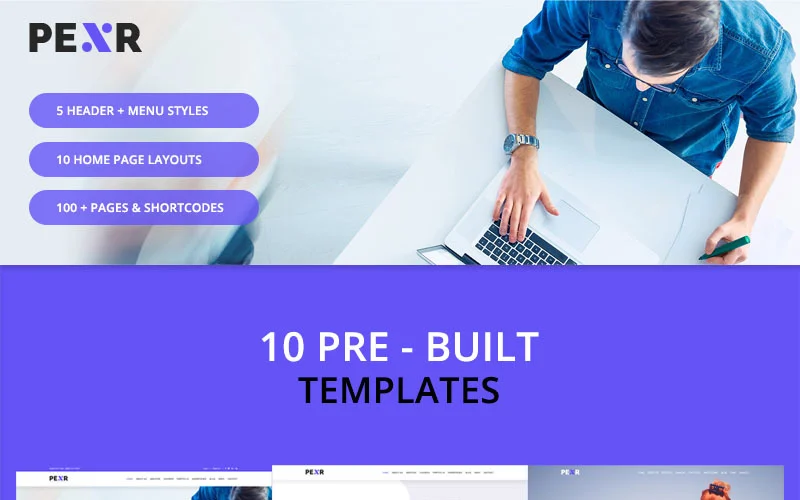 PEXR is The Multipurpose HTML5 Theme. Simple, clean and Professional theme. It comes with Pages, Awesome Slideshows, Color Variations. Easy-to-customize and fully featured design. This theme suitable for Company, Business, Blog and Portfolio and much more. Create Outstanding Website or Blog in Minutes.
---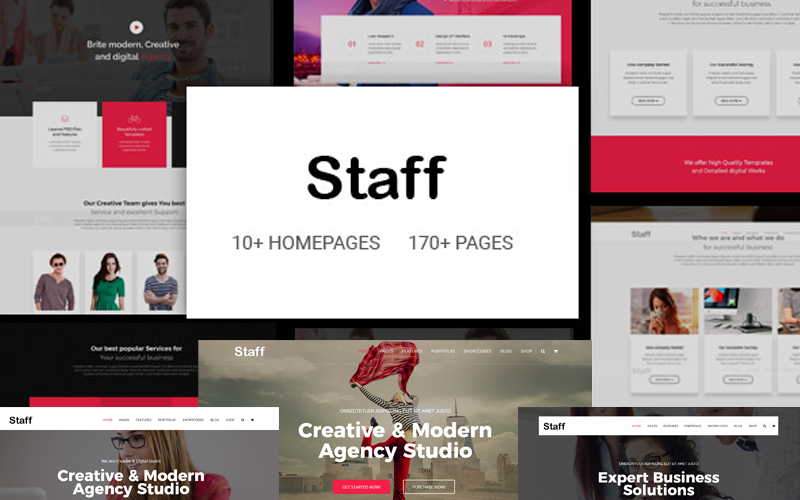 Staff is a Responsive Joomla (Desktop, tablet, mobile phone…) simple, clean and Professional template. It comes with 10+ homepages, Many more inner Pages, Awesome Slideshows and Color Variations. Easy-to-customize and fully featured design. This template Created for all business such as Corporate, Business, Portfolio, Hosting, Creative, Blog, Construction, etc.. This theme comes with necessary features for your online presence and has 10+ home page demos available, blog pages, shop pages and many more. Staff can be a great choice for your online presence. Build your company website easily with the Drag and Drop Sp Page Builder Pro.
---
Would you like to join our family of authors? Register your account, read how to sell templates with us, and upload your works today! Our team is always happy to provide you with everything you need for good sales: stable traffic, promotions for your templates, and professional support. Develop your skills, share your experience and earn more with TemplateMonster Marketplace!
---