Taking small steps is often the best way to tackle big goals. The creative team of the LT Studio is great proof of this fact. The Enthusiast Author in the TemplateMonster digital marketplace has earned the 5-star rating for all types of products they have shared on the platform, including WordPress and WooCommerce themes, HTML5 and landing page templates, UI elements, and Sketch templates. The audience enjoys the design and structure of their works, so we've decided to get in touch with the LT Studio's UX/UI designer for an interview.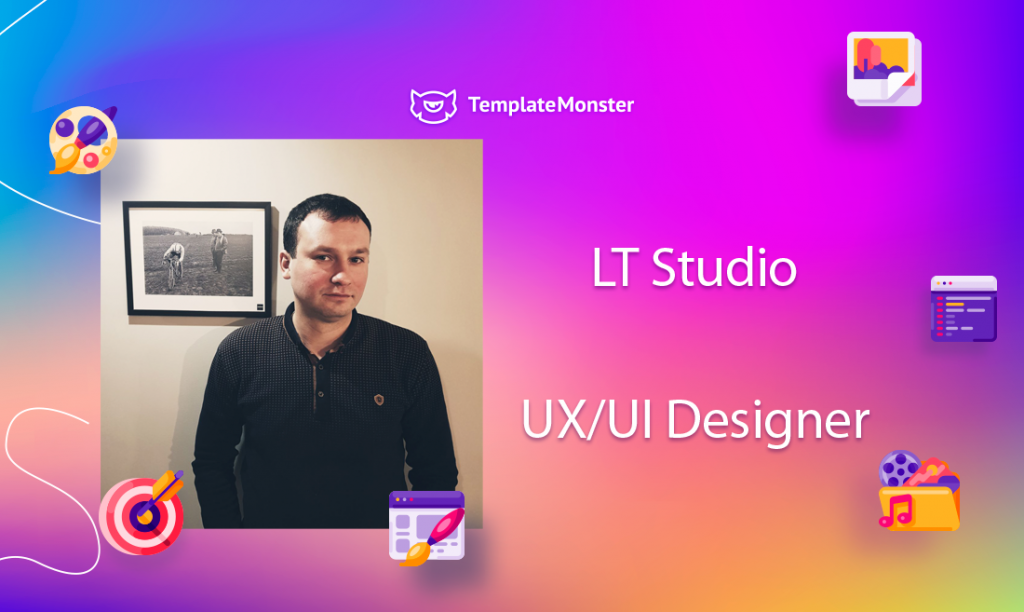 The LT Studio has been engaged in professional product development in the IT field for more than 5 years. They can render the best web design and development services and provide superb solutions to companies across diverse verticals. We are engaged in the development of websites of any complexity, design for mobile applications, prototyping, and much more. The LT team provides a wide range of services, like:
UX / UI Design;
Mobile UI Design;
HTML Templates;
Creation of sites on the constructor Elementor;
Responsive Web Designing;
WordPress Theme Installation & Demo Setup;
WordPress Theme Development;
WordPress Store;
eCommerce Templates;
CMS Templates;
App design.
Each of LT Studio's templates contains many functional and customization tools that will make your online business successful and convenient for users. How does the team work and what approaches do they use to make their web design assets so outstanding? We've reached the UX/UI designer from the LT team for an interview. Here's what we have found out.
Could you please introduce yourself to our readers?
My name is Valerii. I am doing UX/UI Design for more than 4 years. I live in Ukraine. I am working in freelance IT and with my young company LT Studio, where we are providing website creation, website support, and selling ready-made templates for our customers.

How did you start your career?
I started my web design career 5 years ago as a freelancer. Developing websites/landing pages for clients, design for mobile apps.
What features are common for all of your products? How we can distinguish them from others?
Great functionality, ease of use, good documentation that even a novice user can cope with using the settings, good UX and UI, a set of necessary functions of the site (various forms of communication with the client, a quality blog, the required pages to display all the necessary content for any business and much others), quick installation template, support for the customer (both free basic and paid, more developed).
Do you work alone or with a team?
When we work on the templates for TemplateMonster, I perform the web design and development tasks. When it comes to customer projects, we work from 2 to 4 people, depending on the project.
How did you choose your career? Do you like being a designer/developer?
I first became interested and get studded in web design 5 years ago after I found out from my good friend, who was in IT for 10 years, what it is and why this profession is interesting and exciting! After getting acquainted with the basics of web design, I really wanted to develop in this area and increase my level of knowledge and experience. That's how my curiosity was shaded by web design for 5 years 🙂 I like to do more web design than code.
What is your favorite and least favorite part of your work?
I like everything in web design! I cannot say that I like something more and something less. I guess in general, I would like to do just the web design part more than the marketing or management part. Since we are still a developing LT Studio company, and while there are no such specialists in the team, sometimes I have to deal with this direction by myself:)
Do you follow up with the latest design trends? What trends do you use in your work?
Yes, of course, I do. Every year I look and analyze what I could and would like to use in my projects. I like to use trends such as "minimalism in design, use color blur and grain, diversity and Imperfections, color trends in graphic design, outsized typography."
Could you please describe your audience? What would people enjoy the most about your products?
Our products are suitable for everyone, whether you are a business user or just a person who is browsing the site and want to give some information about him/herself as well as for big and small web studios that want to use our products for their customers.
How long does it take to create an item from scratch?
It all depends on the structure of the site (will be a website or a landing page), on the subject, and the content. On average the development itself with Elementor page builder takes from 1 to 2 days + 1 or 2 days to develop complete documentation and promotional materials, and the creation of a website takes from 3 to 4 days. With regard to web design from scratch, it is on average from 4 to 7 days and + layout of the site from 5 to 14 days.
Why did you decide to work with TemplateMonster? Would you recommend this platform to others?
We liked the way the TM staff treats the authors, how communication and solutions to favorite issues or moments. Yes, we can safely recommend TM platform to others!
What do you like the most about being an author of digital products?
Being independent of the views of other companies (web studios), which are not always correct. Creating a digital product for a large number of clients, you try to create a convenient and multi-functional template, as well as creative and unlike others, thus developing as a designer, developer and make a good product that will be used by more than one client!
With what products you are planning to amaze your customers in the future?
Let it be a mystery for now:). But I want to say that we will try to make products with new trends in mind, even more, convenient and functional.
Please share some tips for beginners.
Try not to copy someone else's work, but only take examples and improve, finding the mistakes of their competitors! Also, do not be afraid to experiment and try to add something new!
Featured Progucts by LT Studio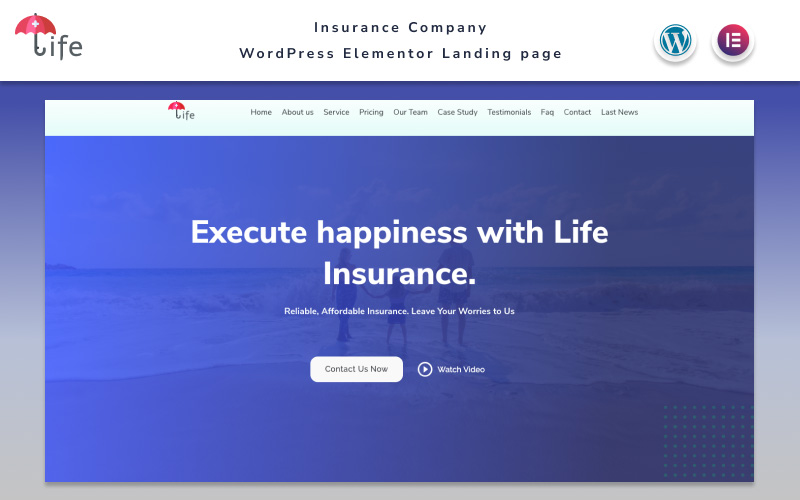 Life is the perfect solution for any insurance company. It's well-organized and very easy to edit and modify, so you can get started right away. The theme builds with Elementor builder, which makes it even easier to customize your site without coding skills. With Life, you can create a site that looks professional and modern without having to know how to code or design. The theme supports all devices, modern plugins, web browsers and retina screens such as Desktop, Tablet, or mobile phones. This WP theme also loads fast, making sure the performance is always of the highest degree.
---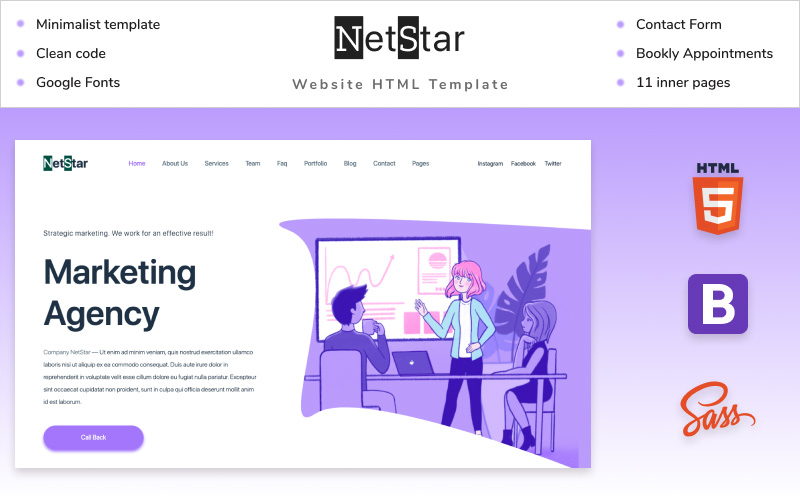 Net Star is a flexible and highly responsive personal multi-purpose HTML template created for personal, marketing, corporate, business websites. Net Star template will allow you to download ALL future updates for free, also full support if you need any assistance.
---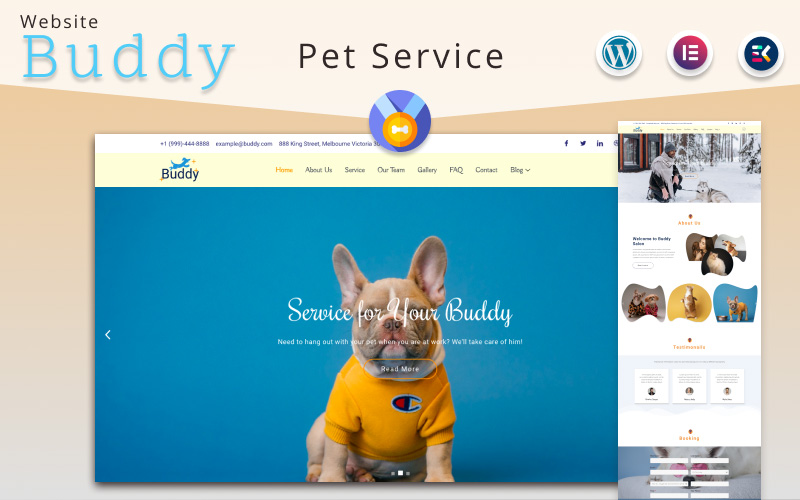 Buddy | Pet Service Website Theme is a lovely, modern, and first-class WordPress theme for animals. If you want to build a website for a pet store, veterinary clinic, dog/cat/animal shelters, or pet caretakers, as well as veterinarian centers or animal community then this adorable theme is right for you! With tons of ready-to-use blocks, items and components, you can quickly launch your online pet and animal center or pet store. Plus, with Elementor, you can easily customize the layout and elements of your site to suit your needs and imagination. Moreover, programming skills are not required.
---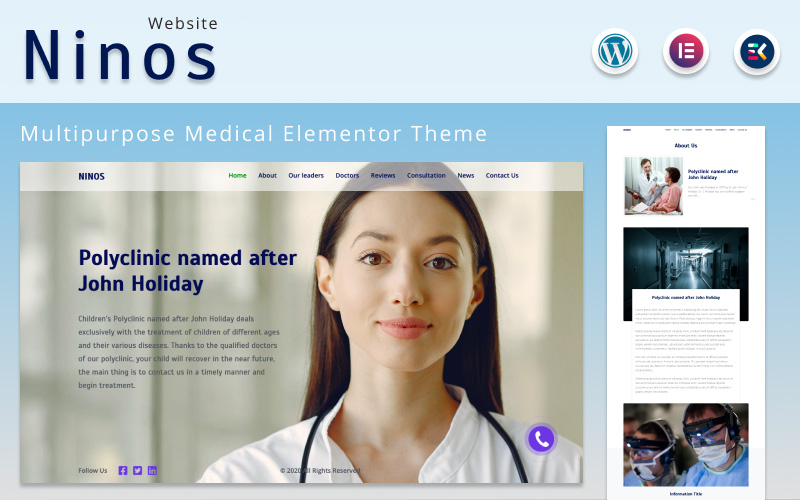 The theme is full of different pages and widgets, so there will be plenty of room to share all your information and data. Calm colors and readable fonts help users to perceive information well. This WordPress theme will talk about your services, staff and anyone will give you the opportunity to post any other information, as well as a blog where you can publish your posts. A great combination of text and images allows customers to not get bored with a lot of words. This theme is built on the Elementor page builder and includes 8 internal pages to help you talk about your clinic, staff, services, provide contact details, etc.
---
Pit Stop is a premium Car Repair WordPress Theme, designed to offer you and your clients the best online experience ever, with a technical yet super friendly approach and complete features for great performance. It contains all the features you need to create a stunning website for any automotive industry related business and set it up in a few easy steps.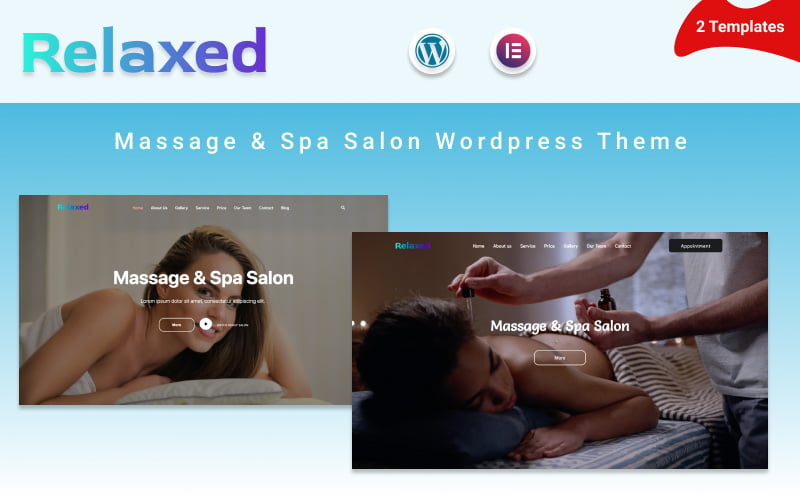 Relaxed is a multipurpose WordPress theme for a quality, healthy spa and massage parlor with a lot of functionality and a beautiful and responsive design. Relaxed is the right solution for modern spa, cosmetic company, hairdresser or beauty salon, wellness center, massage agency, and others. By downloading this theme, you will receive a landing page and a website with many necessary blocks for your business, proven and convenient functionality for recording clients, communicating with them and much more!
---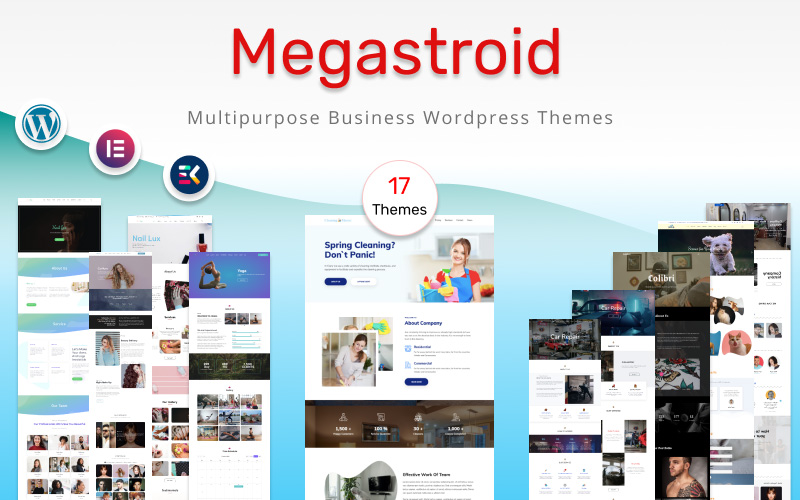 MegaStroid WordPress multipurpose theme will be a real treasure for you. It comes with 17 built-in skins (and this number will grow), which you can use with any of your projects. All of them are simple in installation and fully flexible, so you can change and customize every page and element down to the tiniest detail in a few clicks. Despite the fact that this WordPress multipurpose theme includes a lot of pre-built designs and plugins it is fast and lightweight.
---
Would you like to join our family of authors? Register your account, read how to sell templates with us, and upload your works today! Our team is always happy to provide you with everything you need for good sales: stable traffic, promotions for your templates, and professional support. Develop your skills, share your experience and earn more with TemplateMonster Marketplace!