TemplateMonster is one of the largest digital design marketplaces. You will find templates for any project – graphics, music, videos, website templates, and plugins are always available for every client at an excellent price. That is why talented authors and developers from all over the world like to cooperate with us. We provide everything for a successful start and development of your career. Today we will talk to Webibazaar, an author who has won the hearts of thousands of clients from all over the world and inspired others with his work. Follow him on Twitter, Facebook, and Behance to keep up with the latest updates.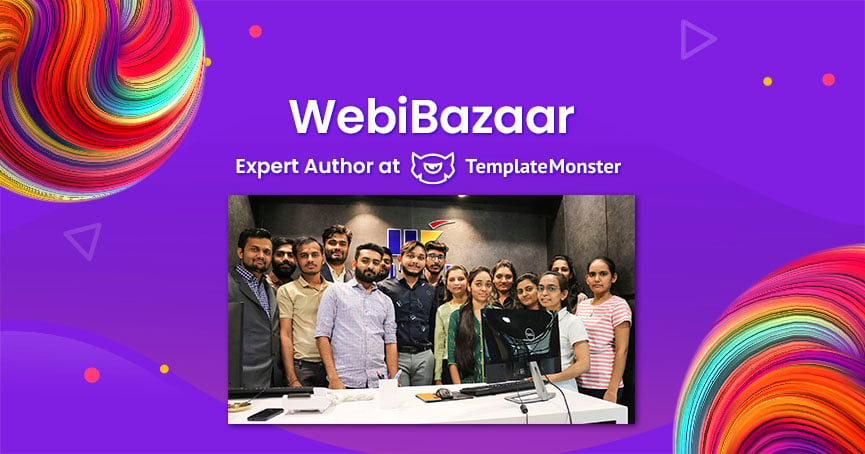 Website templates are hard work. The result of the work must be flawless. Many aspects need to be considered, such as design, functionality, support, platform, and quality, to achieve this. Our author does an excellent job with these tasks. Joining us in 2018 and till now, he uploaded over 100 templates and gained over 1,350 sales. You can find Webibazaar products in these categories:
All templates made by this studio are of high quality, flexibility, versatility, and excellent technical support. Read this exciting interview to learn more about the job process, motivation, and helpful tips from a successful vendor.
Could you please introduce yourself to our readers?
Hello! My name is Romit Gabani, and I'm from Surat city located in the Gujarat state of India, also known as a diamond city. I am the founder of Webibazaar Templates.
My Partner, Romit Sachani, and my team at Webibazaar are dedicated to learning new outcomes in our niche, always crafting new ideas to provide the best website designs & services to our customers from different countries. We are developing eCommerce themes for platforms like Opencart, PrestaShop, Shopify, WooCommerce, BigCommerce.
How did you start your career?
I completed my studies in the IT field and was curious to start my own business. So back in 2016, my business partner and I began to create our very first website theme for the platform called Opencart as our business startup.
It took more than eight months to design our first Opencart theme. Soon, we got a positive result about the layout we created, so we started our company by hiring a group of web designers and developers and creating website themes related to different businesses.
What are the common features for all of your products? How can we distinguish them from others?
We provide easy to customize website themes that are optimized, mobile-friendly, and cross-browser compatible. Our designs have easy navigation, the latest design trends & features essential in this fast-growing world.
We can call ourselves different because we are dedicated to providing the best online support to our customers worldwide. We feel proud when our customers appreciate us for the work we provide. It is amazing to create a bond with them and stay connected to get in touch with us when they find any problem with their website.
Do you work alone or with a team?
We have a team of 16 members with different skills for different platforms. They are working hard to fulfill our customer's needs, provide them with top priority support, and helping them reach their desired goals.
How did you choose your career? Do you like being a developer?
As we worked on designing the theme for our first client, we asked about their customer base. We developed a theme for their website that clients can easily use with the best shopping experience. And designed it perfectly!
We decided to choose this work as our career because if we can help our first client reach their desired goals, we can expand our business and find different clients willing to take their business online.
What is the favorite and least favorite part of your work?
My favorite part of this business is Digital marketing, and my least favorite part is designing. I am more focused on finding new customers and turning their offline business into an online store. Simultaneously, our designing and developing team works hard to bring out the specific website's best version.
Do you follow up with the latest design trends? What trends do you use in your work?
Yes, we are always focused more on design trends to craft worthy products and fulfilling our customer's needs. We are also updating the latest features in our top-selling existing themes so our potential clients can benefit from them and provide the best shopping experience to their customers.
Could you please describe your audience? What would people enjoy the most about your products?
Our audience is mostly into an eCommerce business. We ask their needs for creating an online store with their desired clients in mind. That is why we provide the custom website design with essential features to run the business smoothly instead of customizing their website.
Why did you decide to work with TemplateMonster? Would you recommend this platform to others?
TemplateMonster is a leading marketplace worldwide with a huge customer base, so it's the best choice to display your work through your products to the customers. I would like to thank TemplateMonster team members for working hard in building this marketplace.
I would definitely recommend this platform for dedicated and hard-working people in designing willing to turn their passion into a profession. You can use your skill by creating products and sell them to a worldwide audience through TemplateMonster.
What do you like the most about being an author of digital products?
Being an author of digital products is something different that happens to the owners of physical products. We create products that last for a long time and bring sales even though we are on leave.
Best Templates by WebiBazaar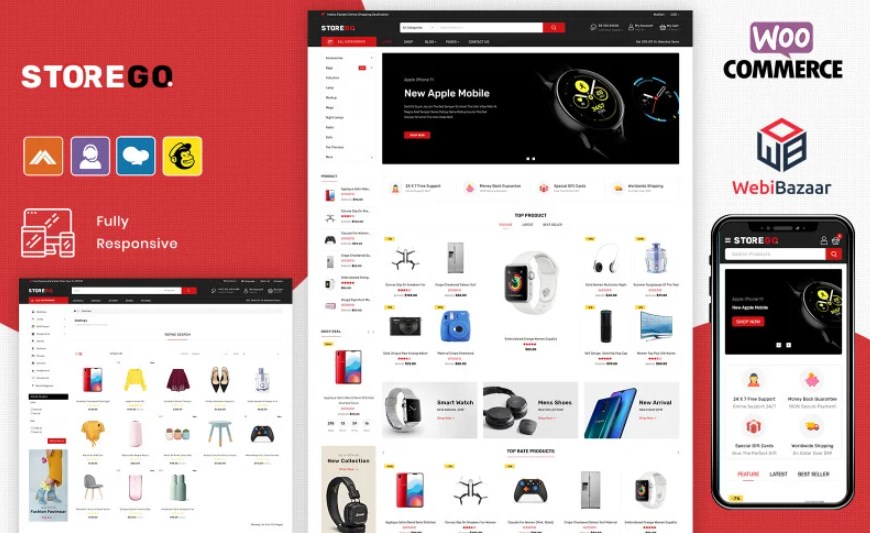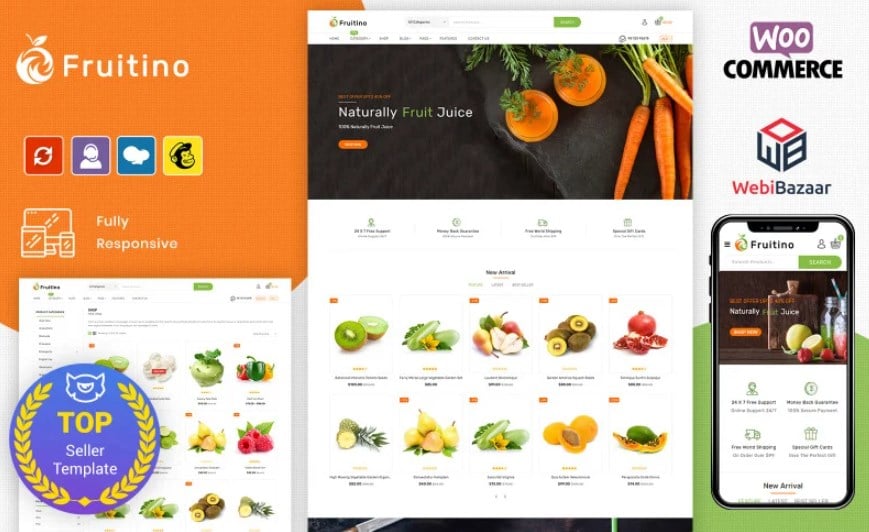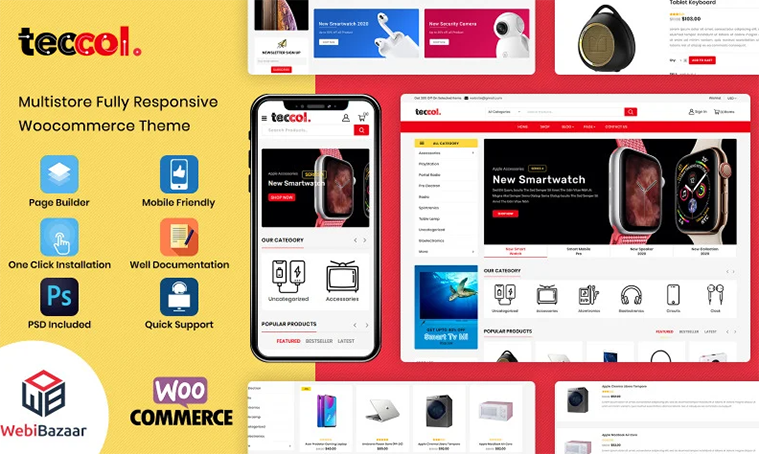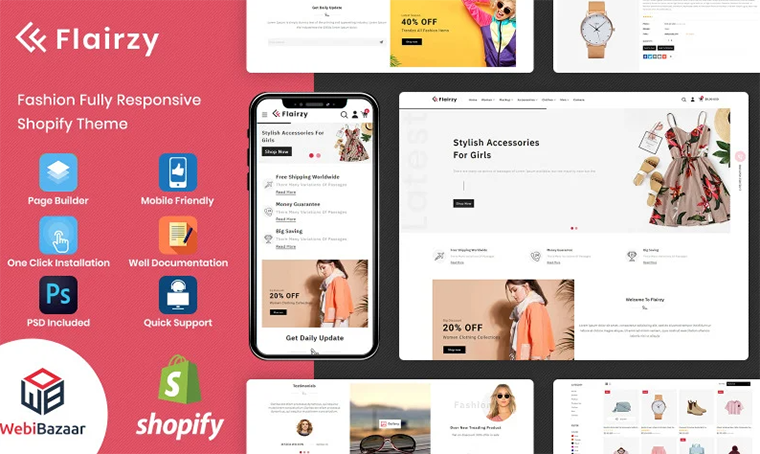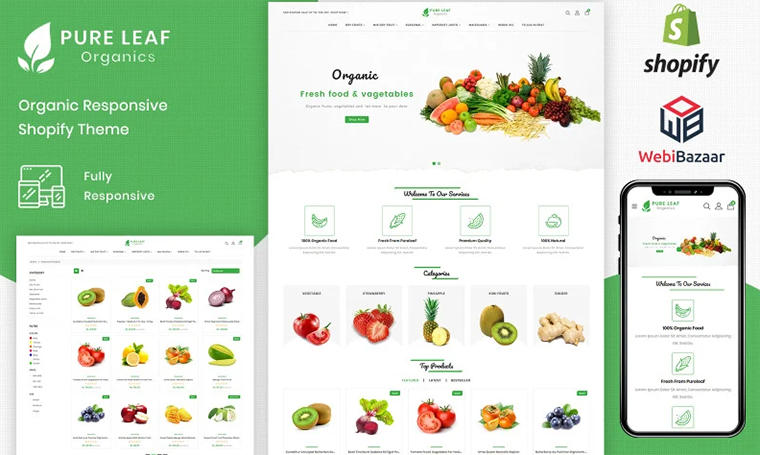 Final Thoughts
The world of digital design is changing rapidly. With such a trend, we just need to quickly adapt to it and find the best solutions for creating our online resources. With templates from WebiBazaar, you can be sure that your site will work fast and always stay in trend due to regular updates.
Would you like to join our family of authors? Register your account, read how to sell templates with us, and upload your works today! Our team is always happy to provide you with everything you need for good sales: stable traffic, promotions for your templates, and professional support. Develop your skills, share your experience and earn more with TemplateMonster Marketplace!