TemplateMonster is the vast world of digital design. Here everyone can find a template for their needs – novice and professional developers, composers, video makers, bloggers, and business owners. Today we will get you acquainted with the author who has made hundreds of clients happy with his developments, helped them create and develop their business with unique designs – meet Xtremethemes!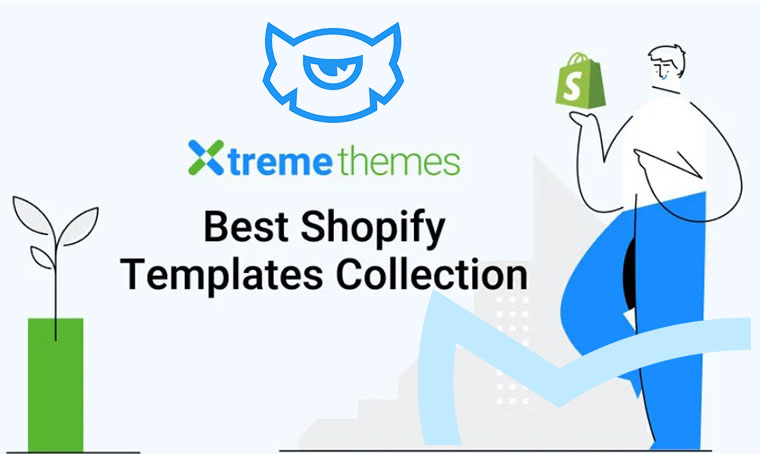 Originally from Ukraine, the Xtremethemes team has become the choice of clients around the world. It is a team of Shopify licensed developers who put love and soul into each of their products. They joined our community in 2020. At the moment, they have over 30 products in their portfolio and over 2 thousand sales. Follow the guys on Twitter and Facebook to stay on top of the latest news!
How did you start your career?
We wanted to create new, unique web designs based on the top-eCommerce platform with powerful functionality – Shopify. A few years ago, we developed the Apparelix Multipurpose Shopify theme that includes diverse topics from fashion to sports, food, and many other niches. Now Apparelix contains more than 30 skins.
What are the common features for all of your products? How can we distinguish Xtremethemes from others?
Xtremethemes is a licensed Shopify Expert that provides ready-made mockups for websites based on the most popular eCommerce platform – Shopify. Our themes come with pre-made page layouts and Shopify visual builder. Also, draw attention to the unique design of each Shopify theme.
Tell us the peculiarities of your Xtremethemes team
We prefer building a team of soulmates who work to boost our project. Xtremethemes team includes UX designers, skilled developers, marketing specialists, a crew of copywriters, and professional tech support experts.
How did you choose your career? Do you like being a designer/developer?
We just let our hearts guide us. That is why we are here.  We love to create exceptional, tailor-made designs and impress customers with brand-new technologies.
What is your favorite part of your work?
Create a web design mockup from scratch, make it complete, SEO optimized. We care about our clients and create products that require no special coding skills.
Does Xtremethemes follow up with the latest design trends? What trends do you use in your work?
Yes, of course. Our designers upgrade their skills in the web sphere regularly. We try to fill our themes with various highlighted elements, animations, and reserved design trends.
Could you please describe your audience? What would people enjoy the most about your products?
Shopify web site builder fans. We care about our clients. Our themes require no additional coding skills. It means the clients can easily set up and use any template based on Shopify. The administration panel is intuitive and user-friendly, while the user-interface is compelling too.
How long does it take to create an item from scratch?
About 1-1.5 months. To create one theme, we should pick up an appropriate topic, and then designers start their work. Then developers come into play and make everything for a perfect performance of the theme. The last process is writing descriptions for each template and making them SEO-friendly.
Why did you decide to work with TemplateMonster? Would you recommend this platform to others?
TemplateMonster is one of the most prominent digital marketplaces in the world that has a vast customer database. Selling the products on this platform is a brilliant solution.  Of course, we would recommend it with pleasure.
What do you like the most about being the Xtremethemes –  author of digital products?
Being an author of digital products is a pleasure for us. The process of creating themes and working with our robust team is worthwhile. Also, we can't live without positive feedback from the clients.
With what products are you planning to amaze your customers in the future?
We will impress the clients with new Shopify themes for diverse topics from fashion to the unrivaled business sphere. We promise we won't stop creating outstanding designs and generating fresh ideas.
Please share some tips for beginners.
The most valuable tip for beginners is to do what you love and love what you. With this motto, your projects will be on the top.
Best Marketplace Products Made by Xtremethemes
Apparelix is a template that has won the hearts of thousands of customers. It has more than 20 different skins, both universal for wholesale stores and personalized for a specific niche. The authors have put a considerable number of useful features into it, such as:
Fully responsive layout;
Translation and RTL-ready theme;
Set of more than 15 unique pages;
Cross-browser compatibility;
Optimized source code for SEO and mobile devices;
100% customizable design;
Customers' registration, login, and contact forms;
Unlimited color options;
User-friendly page editor.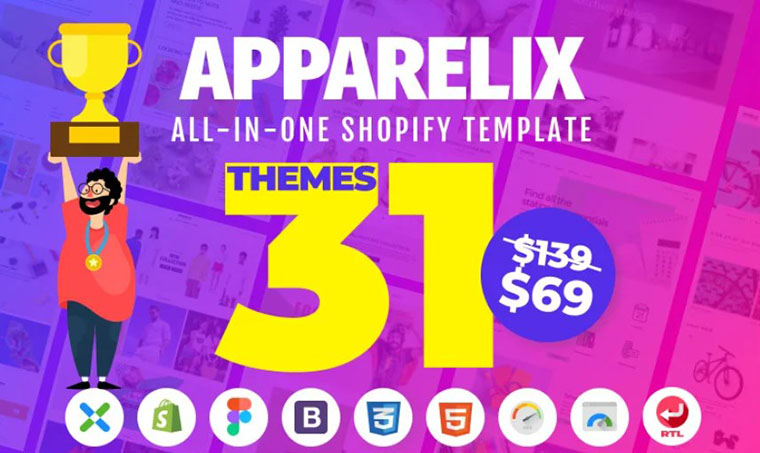 Check out the bestseller's skins of this stunning template and enjoy the modern solution for your store!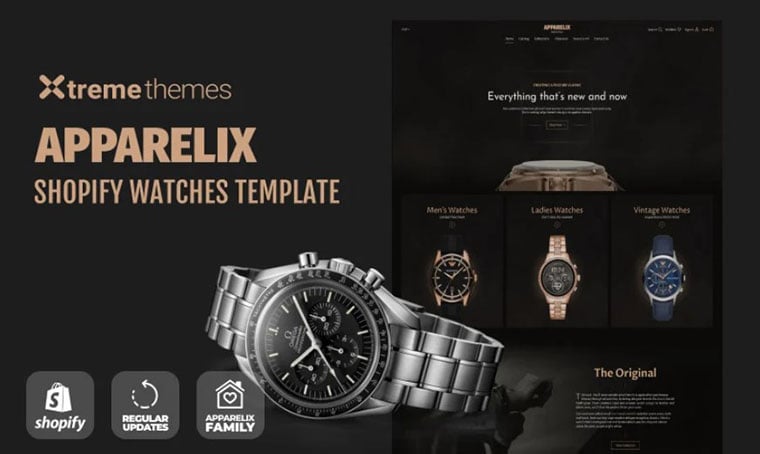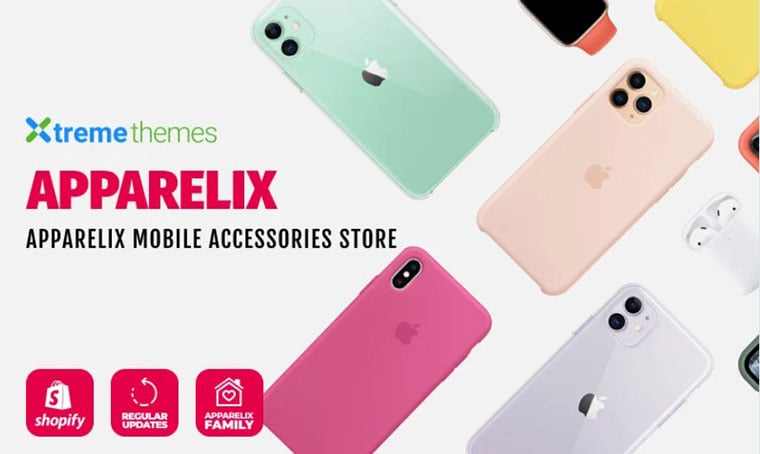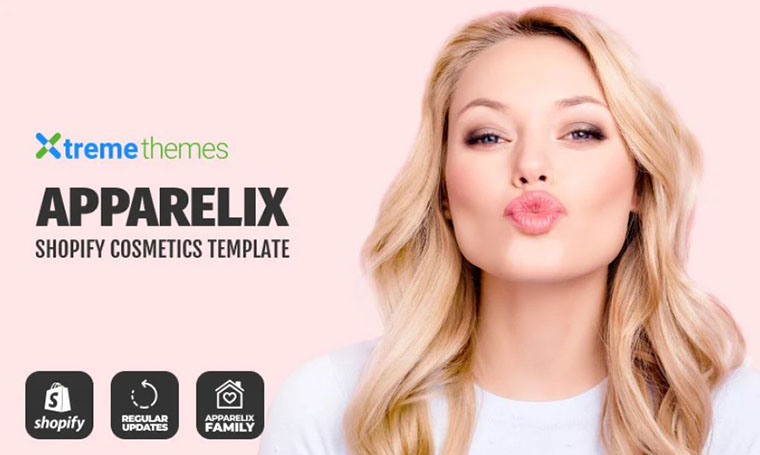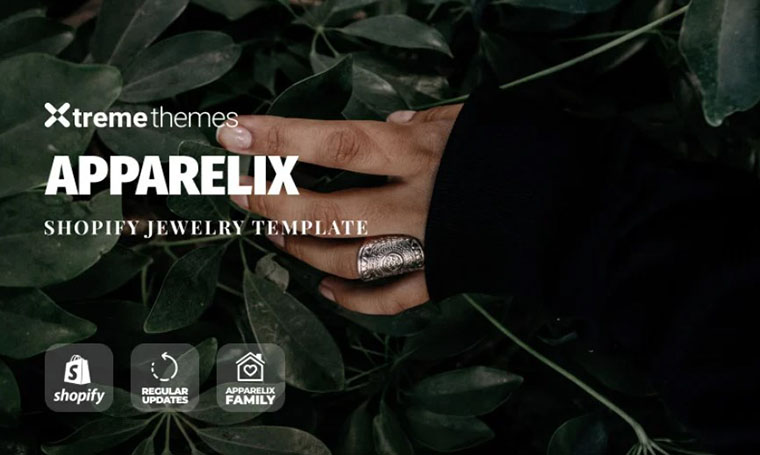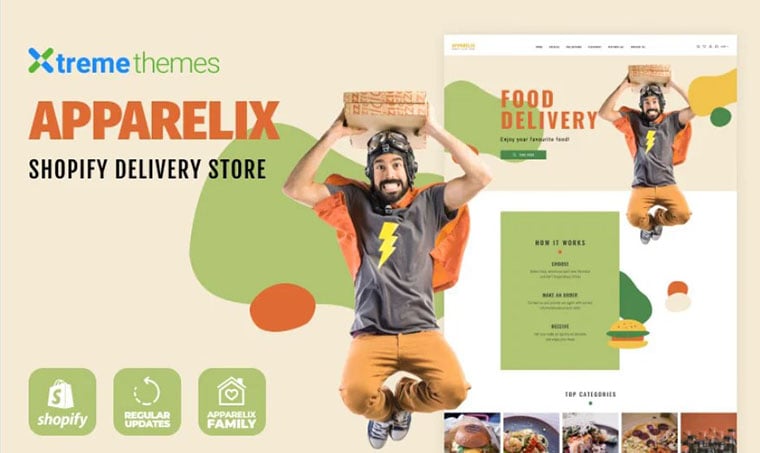 Summing up Interview with Xtremethemes
Today we got to know the success story of one of our most creative authors – Xtremethemes. Their team has become a reliable support for clients after such a short time and received many positive reviews. The products are striking in their originality, delight in quality, and dedicated support will always help with any request.
Would you like to become a member of our community? Check out how to become an author here. Sign up, add your products, and our caring review team will help you present your template in all its glory. We are always glad to meet new family members!